About Us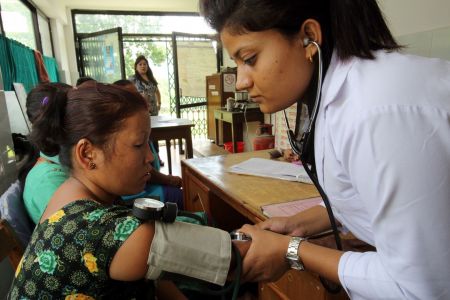 The Department of Public Health consists of both undergraduate and graduate programs. The undergraduate degrees offered include a Bachelor of Science in Public Health with emphasis areas in Health Policy and Administration or Health Promotion, or a Bachelor of Science in Allied Health with an emphasis in Healthcare Management. Students graduating with an undergraduate degree are prepared to obtain jobs in various health settings, including community health programs, health clinics, hospitals, government sponsored health programs, and state and local health departments.
At the graduate level, the department is recognized as having the first accredited (CEPH) Master of Public Health (MPH) program in the state of Mississippi. Students can choose from four public health emphasis areas that will best suit personal and professional goals and interests. The areas are Epidemiology and Biostatistics, Health Education, Health Policy and Administration, and Health Policy and Administration (Executive Format). Graduates are qualified for excellent upper-level jobs in health administration, research, or education in a wide variety of settings including hospitals, long-term care facilities, managed care organizations, state and regional heath departments, and industry and government agencies.
There are also Dual Degree programs available in specific MPH emphasis areas for those who qualify. These include the Master of Public Health and Master of Business Administration dual degree, and the Master of Public Health and Master of Science in Anthropology dual degree.