Scholarship Information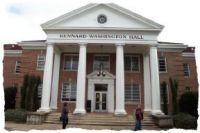 Students in the Department of Child and Family Studies benefit from the generosity and support of donors who have elected to provide scholarships for deserving students within the department. We are indebted to them for their financial support and their recognition of the vital contribution made by our graduates to improve the lives of children, families, and communities in the United States and around the world.
Application Information:
A student must be enrolled during the upcoming school year to receive an undergraduate scholarship as a tuition benefit. Students graduating before the next academic year (which begins each fall) are ineligible for undergraduate scholarships.
Currently enrolled students graduating by December of the next academic year, who will be pursuing graduate studies during the following spring semester, are eligible for graduate scholarships.
The deadline for applications for scholarships is 5:00 p.m. on March 1, 2015. Incomplete applications will not be considered.
Applications should be submitted to Ruth Brooks in the Child and Family Studies Main Office (OMH 129), and must include:
Completed Application Form – Link to application

A current Degree Progress Report (DPR) (May be printed from SOAR).

2 recommendations - Link to recommendation form
Scholarships:
Carrie Norton Herring Bennett: Fellowship awarded upon recommendation of graduate faculty in Child and Family Studies. This is a loan. Recipients must repay at least 50% within two years of graduation or last attendance.
Betty Dukes Craft: Awarded to an outstanding junior majoring in Child and Family Studies. Committee composed of Child and Family Studies faculty, students, and alumni will recommend students.
Bertha M. Fritzsche: Awarded to an outstanding graduate student in Child and Family Studies upon recommendation of the graduate faculty in that area.
Alta Howse Hamman: Awarded to a full-time graduate student majoring in family relations or child development, who has completed one semester of graduate work with a GPA of 3.75 with no grades below "B", high moral character, and native born citizen of the United States.
Lanelle Gaddis Long: Awarded to a capable and deserving student in Child and Family Studies based on the recommendation of the department.
Stella Harper McNeil: Awarded to a full-time female majoring in Child and Family Studies education based on need, character, internship and student's potential to make contributions to their community and society, with a 2.5 GPA or better.
Leroy and Lynell Rogers Scholarship: Designated to provide a scholarship to an outstanding and deserving junior student in Child and Family Studies to use during their senior year. The student needs to exemplify a commitment to their major and profession, possess no less that a USM overall GPA of 3.0 and the selection will be made by faculty in the Child and Family Studies program area.
Pearl Campbell Scholarship: Scholarship awarded to a need and deserving first year undergraduate student who plans to major in Child and Family Studies.
These and other scholarships for the 2015-16 academic year will also be available through the USM Foundation's new scholarship opportunity system website. Beginning in November 2014, students may view scholarship details and eligibility criteria, as well as apply for scholarships on the new website. For more information, visit www.usmfoundation.com/scholarships.