Become a member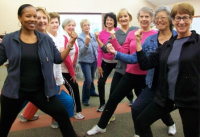 The OLLI membership year starts July 1 and ends June 30, so you can become a member any time of the year.
Hattiesburg area residents: The cost of membership is $65 per person for one year. For married couples, the spouse's one-year membership fee is $50.
Gulf Coast area residents: The cost of membership for our inaugural year is $25! This is for January 1-June30, 2015. After June 30, 2015 the membership will be $40 annually.
To become a member, please visit here. If you need more information or assistance in registering, please contact the OLLI office at 601.264.2780 or email us at olli.usm@gmail.com.
Payment Policy: Payment is due at the time of registration.
Class Refund Policy: A refund or credit will be issued if the request is received by the OLLI Office at least five working days prior to the beginning date of the activity. Refunds for field trips will be considered on a per-trip basis. If an activity is cancelled for any reason, a full refund or credit will be issued.
Inclement Weather Policy: OLLI follows the policy of the University of Southern Mississippi with regard to closing in times of inclement weather. If the university is closed because of weather conditions, our classes will also be cancelled. Local closing announcements may be obtained from local TV or radio news.