Who We Are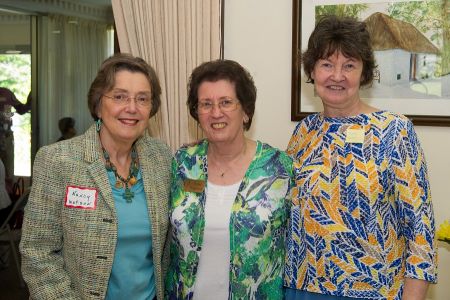 The University of Southern Mississippi Osher Lifelong Learning Institute (OLLI) is a program designed for older adults who share a love for learning throughout their lifetimes. Members enjoy innovative and enriching programs in a congenial setting with others who share their interests. Although most members are retired, you do not have to be to join. Nor do you need to be a USM graduate or otherwise associate with the University. OLLI is for people of all educational backgrounds. A desire to learn and to actively participate are the only requirements.
OLLI at the University of Southern Mississippi is one of 117 OLLI's across the country and the only Osher Foundation Lifelong Learning Institute in Mississippi!
Organization
The institute is member-led and member-driven. There are two full time staff members, a director and an administrative assistant and two part-time staff members who serve as member liasons, one for the Hattiesburg campus and one for the Gulf Park campus. Its advisory board and standing committees enable members to participate fully in the organization and direction of the institute. Officers are elected to serve one year. The vice president is the president-elect and the associate secretary is the secretary-elect.
The elected officers are president, vice president, secretary, associate secretary, and three members-at-large.
The standing committees are art, curriculum, finance, fundraising, membership and marketing, communication, building and grounds, policy and procedure,and social.