Mississippi Network for Cancer Control and Prevention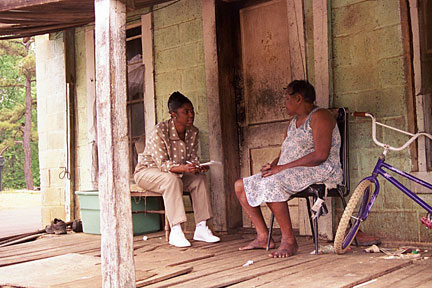 Cancer is not an equal-opportunity disease. Cancer rates are 10 percent higher among African-Americans than Caucasians, and death rates are twice as high. While the cause of these statistics is still unknown, many minorities must face this great burden without the resources they need.
To meet the needs of the African-American community in Mississippi, leading universities and national health organizations have come together to form the Mississippi Network for Cancer Control (MNCCP) at The University of Southern Mississippi.
The purpose of the MNCCP is to build on an established community and institutional capacity in order to eliminate cancer health disparities by conducting community-based participatory education, training and research. The goals of the MNCCP are to improve access to and utilization of proven beneficial cancer interventions.
MNCCP targets the Mississippi Delta and the Hattiesburg/Laurel Metro area. This project focuses on breast, cervical and colon cancers.
For more information, contact Freddie White Johnson, M.P.P.A., Program Director, Mississippi Network for Cancer Control & Prevention, at 662.453.3688 or by e-mail at fjohnson@msdelta.com.
The Fannie Lou Hamer Cancer Foundation of Ruleville, a volunteer awareness, independent, community-supported charitable organization dedicated to eliminating cancer throughout the Mississippi Delta, received a $300,000 legislative donation on Wednesday, April 1, 2015, for construction, furnishing and equipping a headquarters building in Ruleville.
Celebrating the moment were (from left to right): Senator Lydia Chassaniol, Senator David Jordan, Michael Jones of the University of Mississippi Medical Center Office of Populations Health, Freddie White-Johnson, President and CEO Fannie Lou Hamer Foundation, Senator Willie Simmons, Dr. Alfio Rausa, Chairman of the Board of Directors of the Fannie Lou Hamer Cancer Foundation and Jennifer Downey, University of Southern Mississippi Office of the Vice President for Research.