Support the Center for the Study of War & Society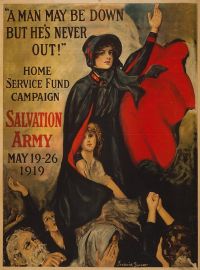 The Center for the Study of War & Society at Southern Miss is dedicated to teaching and promoting War and Society and military history, both in and out of the classroom. Past contributions have assisted us in continuing the Richard McCarthy Lecture Series, funding the Jack Lucas Award for undergraduate excellence in a War & Society essay, and helping our graduate students participate at important conferences in the field of War & Society. Please consider supporting the Center in our current and future endeavors.
Funds are deposited with the USM Foundation, a separate non-profit organization that exists to support Southern Miss. The Foundation is a nonprofit 501(c)(3) corporation which serves as a fiduciary of all private funds donated to Southern Miss. Fees and contributions are tax deductible.
Please make checks payable to the USM Foundation/Fund #1670.
Mail to:
Center for the Study of War & Society
Department of History
The University of Southern Mississippi
118 College Drive #5047
Hattiesburg, MS 39406-0001
To make a gift with your Visa, MasterCard, or American Express, please visit the Foundation online, or call them at 601-266-5602.