Alpha Kappa Delta
International Sociology Honor Society Epsilon of Mississippi Chapter (est. 1991)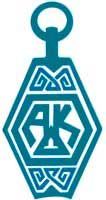 Society Background
Alpha Kappa Delta was first established in 1920 at the University of Southern California by sociologist Dr. Emory S. Bogardus. The society derives its name from the first letters of three greek words: anthropon (humanity), katamanthaneion (to investigate thoroughly or to conduct research), and diakonesein (for the purpose of service). Therefore, the purpose of AKD is to "acknowledge and promote excellence in scholarship in the study of sociology, research of social problems, and such other social and intellectual activities as will lead to the improvement in the human condition." In addition, an important aspect of the society is promoting fellowship for students as well as communication between faculty and students (AKD Brochure 2010).
Minimum requirements to become a member:
Undergraduates must be sociology majors or demonstrate a serious interest in sociology (e.g. pursuing a minor in sociology) within an official program of a host institution with a chartered chapter of the Society. Students must:
1. Be at least a junior
2. Rank in the top 35% of their class, or have an overall GPA of 3.3
3. Have a sociology GPA of at least 3.0
4. Have taken at least four courses in sociology at the host institution
Chapter activities and benefits:
An induction ceremony for new initiates is usually held in the spring. Newly inducted members receive a free one-year subscription to Sociological Inquiry, the official journal of AKD. In addition, the chapter sponsors a yearly award for Best Undergraduate Paper in Sociology. The national organization of AKD also sponsors an undergraduate paper competition which awards prize money, travel expenses to the American Sociological Association Annual Meeting, and a graduate school scholarship.
For more information, contact chapter adviser Dr. Ann Marie Kinnell (601.266.4306). Or, for information about the International Honor Society, go to the AKD Home Page.