2017 Emerging Artist Awards
The Emerging Artist Award is sponsored by the University of Southern Mississippi's Partner for the Arts to support student work and professionalism. Five $200 awards are granted, one in each of the following units: Art and Design, Creative Writing, Dance, Music, and Theater.
The award aims to enrich the student's pursuance of their career and tends to support in variety of ways including travel, the purchase of art supplies or materials, application fees, etc. The executive committee judges each applicant's package focusing on each of the student's overall career goals.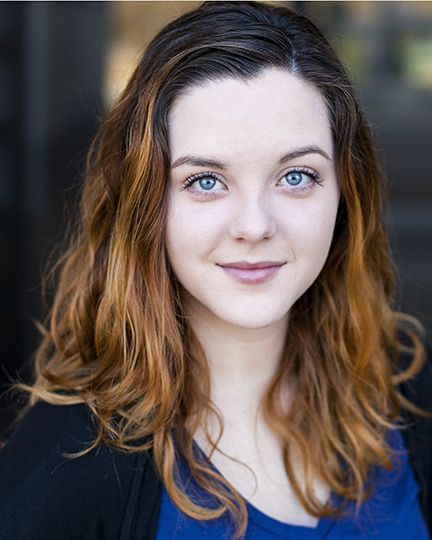 Ella Embry, Department of Theatre
Ella Embry is a junior BFA Performance major in the Department of Theatre. She is an active member in the Southern Miss Honors College, as well as Alpha Psi Omega. This school year, 2016-17, she performed in The Crucible (Abigail Williams) and Sleepy Hollow (Hilda Weintraub). Last school year she worked as Costume Design Assistant for As You Like It, Costume and Makeup Designer for The Yellow Sign, and Costume Design Assistant for The Seagull. She has also been a featured extra for the short film "Fighting Belle." Ella is an avid learner and a passionate artist.
The Emerging Artist Award is a tremendous blessing to Ella's artistry, as she will be able to afford the resources needed to grow and begin to step out into the professional Theatre world. Ella will purchase new headshots from a qualified photographer, buy the upcoming plays for next school year's season, and apply for a membership to the Dramatists Guild. It is thanks to this wonderfully generous award that she will be able to work towards becoming an even more effective artist.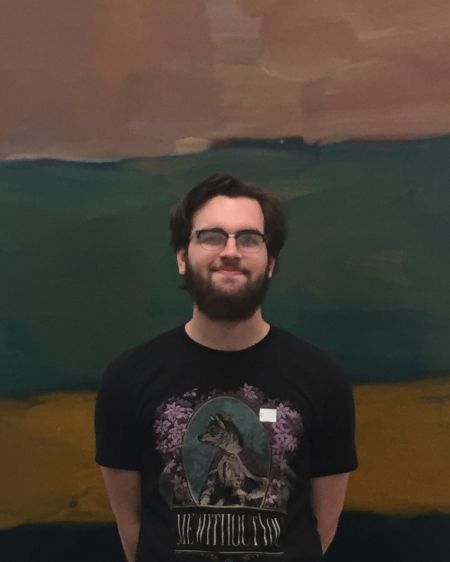 Whitson Ramsey, Department of Art & Design
Whitson Ramsey is currently working towards his BFA in Drawing and Painting in the Department of Art and Design. Whitson's work has been exhibited in the Hattiesburg Arts Council Emerging Artist Showcase and the Eli Childers Summer Galleria Showcase, among other popular exhibits.
As a full time student balancing a job and school work, Whitson is grateful for any kind of financial assistance. This award will aid in supplying the materials needed for his craftsmanship, including: paint, brushes, paper, wood, and fabrics; since he builds his own canvases by hand. As the visual arts have always played an important role in his life, Whitson is eager to pursue a professional career in this field post-graduation.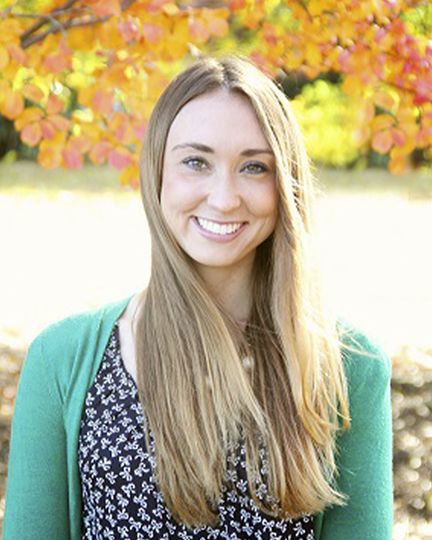 Hannah Dow, Department of English | Creative Writing Program
Hannah Dow is a PhD student at the University of Southern Mississippi's Center for Writers, where she is an Associate Editor for Mississippi Review. Her chapbook, Options for Penance, is forthcoming in November 2017. Her poems have appeared or are forthcoming in such journals as  North American Review, Ninth Letter, and The Journal, and can be found  online at  American Literary Review.
Hannah will use the  Emerging Artist Award to attend the Bread Loaf Orion Environmental Writers' Conference this June, where she will work with established writers and editors and hopes to learn more about using her poetry for environmental advocacy. Hannah hopes to someday teach creative writing and literature for a university, and will enroll in the MFA program at the University of California-Irvine this fall.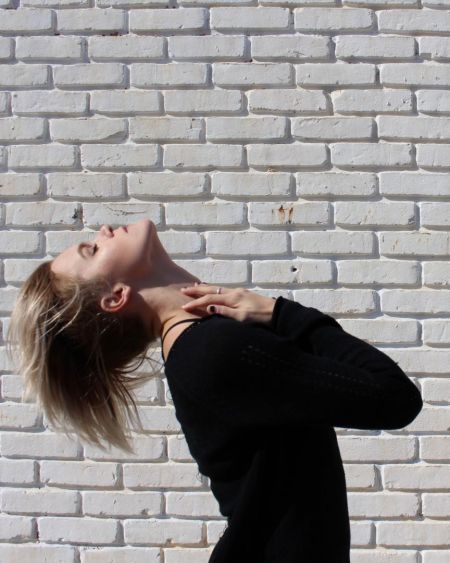 Cassidy Simmons, Department of Dance
Cass Simmons is a junior Dance Performance and Choreography major in the Department of Dance. Originally from Petal, Mississippi, Cass graduated high school at Mississippi School of the Arts with highest honors. In the past, Cass has received awards including Outstanding Freshman and Sophomore in the Dance Department, and is the current Vice President of the Student Dance Organization.
With the Emerging Artist Award, Cass will attend a certification workshop this summer for Shin Somatics through the EastWest Somatics Institute for Yoga, Dance, and Movement Studies. This practice focuses on incorporating dance and yoga to explore human development and the habitual patterns of the body. This experience will lead her towards her goal of being a practitioner of Shin Somatics to help others through dance.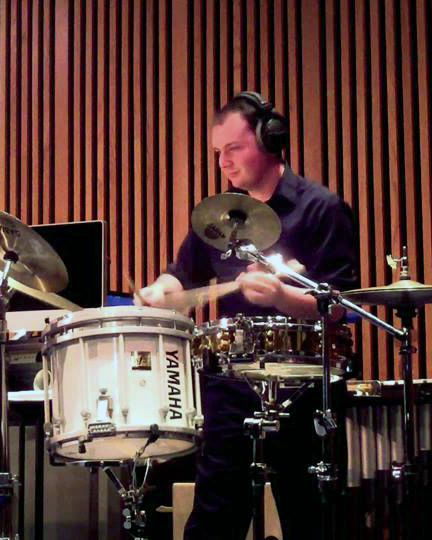 Ian McClaflin, School of Music
Ian McClaflin is currently working toward his DMA in Percussion Performance in the School of Music, where he studies under Dr. John Wooton. While at Southern Mississippi, Ian teaches private lessons, and conducts and arranges for the percussion ensemble. Ian earned his Masters degree in percussion performance from the University of Missouri, where he studied under Dr. Julia Gaines. While at Mizzou, he was a member of the MU New Music Ensemble and performed in numerous venues throughout the Midwest region. 
Ian started his collegiate career at the University of Central Missouri where he studied under Dr. Micheal Sekelsky. During his time at Central Missouri, Ian won many competitions, including the Mid-Missouri Percussive Arts Trophy in the marimba and percussion divisions, and also at the Percussive Arts Society International convention where he competed in the multiple percussion division.  He is a founding member of the amusement park Worlds of Fun's percussion ensemble The Grease Monkeys in (Kansas City MO), his touring percussion duo Division II, and he plays with and arranges for the Kansas City Chief's 'Rumble' Drumline. His works are published by C-Alan publications.  
With the Emerging Artist Award Ian plans to  premier three original compositions for marimba/multiple percussion incorporating looper pedals. This is an untapped portion of the field and he believes audiences will respond positively to the pairing of these particular areas of percussion.  
Along with the three original compositions for marimba/multi-percussion, Ian plans on premiering an original marimba solo and promote his own published snare solo "Target Locked." The targeted venue for these performances will be mostly Universities around the Southeast/Midwest region. After this initial tour, Ian intends to apply to state percussion conventions and ultimately to the national percussion convention — Percussive Arts Society International Convention (PASIC). 
The Emerging Artist Awards are possible thanks to the Partners for the Arts Endowment. Visit
usm.edu/partners-arts
to join or renew your membership!