Herbarium - Policies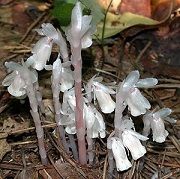 POLICIES
1. Loans are made only to recognized institutions, not to individuals. Recognized herbaria are listed in Index Herbariorum.
2. Visitors may select specimens that they wish to borrow and set them aside for staff to process when formal loan arrangements have been made. All visitors must sign the guest register. Any specimens handled in the herbarium must be handled with care. Specimens should always be upright and never turned like pages in a book. In this way, we prevent the loss of loose fragments.
3. A letter of request for a loan must be sent from the borrowing institution to the Herbarium Curator detailing the material to be borrowed and the individual for whom the loan is being made.
4. The standard term for a loan is one year. Extensions may be made upon request.
5. Loaned material is expected to be stored in insect-controlled cases, preferably sealed metal herbarium cases with insecticide or regularly-checked insect traps in cool rooms with <60% humidity.
6. Material may be removed from fragment packets with discretion for use in anatomical, pollen, chemical, or DNA studies. To remove content from the attached specimen itself, the Herbarium Curator must grant permission first. If material is removed, an annotation should be affixed to the sheet indicating what was removed and for what purpose. Any copies of micrographs, GenBank numbers, etc. would be appreciated.
7. Our loaned and received material is frozen for at least seven days at -20 degrees C. Thus, expect a delay of about seven days in loan and receipt information.