The Legacy of Dr. Joseph A. Greene
Dr. Joseph A. Greene was the first Dean of the business program at The University of Southern Mississippi. He served in that role for 36 years, upholding five key ideas:
1. Courses should be relevant, taught thoroughly and with rigor.
2. Curriculum, to be worthwhile, must attract and challenge the better students.
3. Faculty, courses and curricula should make a student proud of the degree and the University.
4. Rigor and excellence attract better students and increase enrollment in the long term.
5. Acquiring the best faculty, representing their interests, and encouraging them in their fields are critical to make this a stronger and more distinguished University, gradually but surely.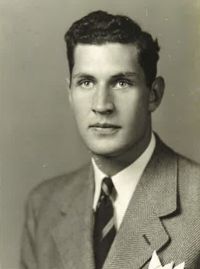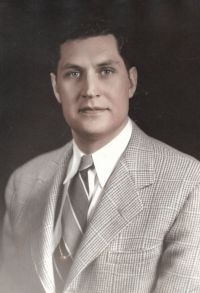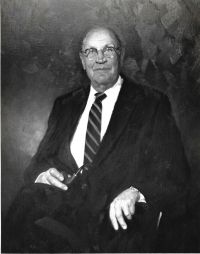 During his time at Southern Miss, Greene led the effort to establish the School of Business Administration with an MBA program (1964) which later became the College of Business Administration (1975).He helped the college earn its first AACSB Accreditation (1976) and fostered the creation of the Professional School of Accountancy (1979).
Joseph A. Greene Hall was built on the campus of Southern Miss in 1968 to honor Dean Greene. Dr. Joseph A. Greene resigned from the position of dean in 1985 and passed away in Hattiesburg August 1990. His legacy lives on in the College of Business and Economic Development where his portrait still and will continue to hang in the halls of the new business building, Scianna Hall.
Below is a video of Dr. Aubrey K. Lucas, the president of the University at the time, and Dean Greene speaking at The University Convocation of 1978.