Conference Assistants Position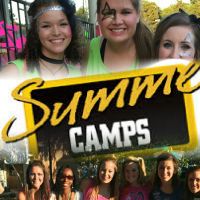 Summer Conference - Conference Assistant
Conference Assistants (CAs) are the frontline customer service staff for the summer conference operation. The CA will assist in servicing the needs of summer conference guests housed in the Southern Miss residence halls. Specific responsibilities include the following:
*Make a commitment to the conference program for the entire contracted period. CAs who leave before their contracts have ended will be charged for the private-room compensation.
*Be knowledgeable of customer service strategies. Utilize these strategies to enhance customer service satisfaction and guest relations. Be knowledgeable of emergency procedures, confrontation methods, and crisis intervention techniques.
*Attend and participate in all required staff meetings and training sessions.
*Be knowledgeable of Conference Services operating procedures and philosophies.
*Be familiar with campus and community resources.
*Willing to work an average of forty hours per week. Work schedules will vary from week to week to include morning, afternoon, evening, on-call, overnight and weekend shifts. The location and schedule of shifts change as needed to support the operation. Staff must be prompt and prepared for every work shift, meeting and training session.
*Be responsible for the check-in and checkout of guests to include fee collections, receipt writing, key issue/collection, guest assistance, room reservations, damage assessment, and other assorted responsibilities.
*Maintain accurate records of all activities and transactions which occur during scheduled shifts.
*Inventory of keys/access cards upon a conference group's departure. CA's assume cost responsibilities for the replacement of keys lost during his/her shift.
*Perform room inspections upon the departure of guests and provide information to the appropriate conference manager with reference to any damages or belongings left behind.
*Present a positive image of Southern Miss through a neat appearance, pleasant demeanor, helpful disposition, and a responsive attitude.

*Contribute to and participate in activities that will promote Southern Miss and all conference programs.
*Help ensure the safety of all participants and guests in the event of any emergency and exercise confidentially with information and sensitive needs.
*Perform other duties as assigned by the Managers, Assistant Director of Conference Services, and Director of Unions.
Remuneration:
*Paid hourly position. (Flexible hours each week.)
*Summer housing provided on campus if needed.
*CA's are permitted to enroll in one three-hour class.
*CA's are permitted outside summer employment while being a CA; but must prioritize the CA position.