Career Counseling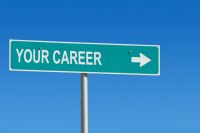 The Community Counseling and Assessment Clinic provides career counseling to help clients examine educational and occupational goals; assess interests, values, and skills; explore the fit between aspects of their personality and various work environments; assist clients in coping with job stress and work-life balance issues; and improve career decision making.
Vocational Assessment
Clients who are dissatisfied with their careers but are not sure which occupations might be a better fit for them often benefit from vocational assessment. Counselors use occupational interviews, career interest tests, and personality tests to identify the fit between the nature of a client's work environment and the client's interests, skills, and personality traits. Not only can vocational assessment be useful in identifying areas of poor fit, but it can help to suggest occupations where clients might experience greater satisfaction and fulfillment.
Career Group
The Community Counseling and Assessment Clinic offers a therapy group focused on career concerns. You would be appropriate for this group if you are looking for a job, unsure of your college major, trying to decide what type of jobs to apply for after graduation, determining if graduate school is right for you, or unsatisfied with your current job or college major.
Group leaders will work with you to make some important decisions related to your career over 5 sessions in addition to an individual meeting and assessment session. There is a one-time charge of $15 for the group, with discounts for those who qualify when additional funding is available. Please contact the clinic at 601.266.4601 with questions or see Dr. Yowell's Career Counseling Group page.