Emergency Resources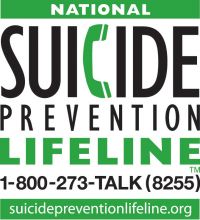 The Community Counseling and Assessment Clinic does not have the resources to provide emergency services or walk-in appointments. Here are some contacts to be aware of in the event of an emergency:
If you have an emergency where you or someone else is in immediate danger, call 911 immediately.
If you are not in immediate danger but are experiencing thoughts of suicide, call the National Suicide Prevention Lifeline at 800.273.8255.
If you are a student at the University of Southern Mississippi, call Student Counseling Services at 601.266.4829 (after hours: 601.606.4357) or University Police at 601.266.4986.
For rapid access to mental health services in the community, call Pine Belt Mental Healthcare Resources at 601.544.4641.
The Shafer Center for Crisis Intervention assists victims of sexual assault and the survivors of homicide and suicide. They can be reached at 601.264.7777.
The Domestic Abuse Family Shelter operates a 24-hour statewide crisis line at 800.649.1092 and shelters in Hattiesburg and Laurel for victims of domestic violence.