South Mississippi Writing Project
The South Mississippi Writing Project (SMWP) is a network of kindergarten through college level teachers who are interested in improving the teaching of writing and improving learning in area schools. SMWP is a professional development organization offering programs developed by experienced teachers who demonstrate knowledge and skill in translating the state curriculum framework into effective classroom practice. SWMP teachers participate in ongoing professional study and collaboration to support each other as in-service leaders.
Located on the campus of The University of Southern Mississippi, SMWP is one of over 200 National Writing Project sites in the nation and one of seven sites in the state supported by the Mississippi Writing-Thinking Institute and the Mississippi Department of Education.
The South Mississippi Writing Project offers several types of program:
The centerpiece of SMWP work with teachers, the Invitational Summer Institute is held each June to develop teacher expertise and leadership in writing pedagogy and to introduce teachers to the culture of writing project work.
SMWP offers open programs on the university campus as well as school-based programs adapted to specific faculty and student needs. In-service work is designed in multi-session series and is participatory and interactive.
Advanced institutes, study groups and other programs designed to support SMWP Teacher-Consultants continued study of instructional practice and professional development leadership.
The South Mississippi Writing Project offers a variety of Young Writers summer camps for students and seeks opportunities to support interest in writing in other significant ways.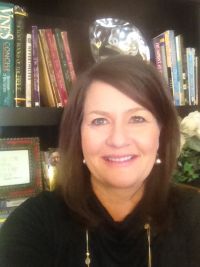 Robin Atwood, Director
Areas of Expertise: Reading/Literacy K-12; Writing Instruction K-12; Early Childhood Literacy
The SMWP serves a ten-county area of south central Mississippi, offering credit, non-credit, and CEU (continuing education credit) activities that serve schools and teachers in meeting staff development and re-certification needs.
Using the NWP model, our Summer Institute brings new teachers into our program. During the school year, the theories introduced in the Summer Institute are reinforced in our continuity meetings, which are open to any teacher who has participated in a Summer Institute, or to anyone interested in learning more about the Writing Project.
The South Mississippi Writing Project conducts professional development activities for teachers, based on the NWP Basic Assumptions. Through University and school collaboration we have facilitated the professional learning of teacher-consultants who teach other teachers effective methods of teaching writing and reading, using sound practices and current research.
SMWP is funded through federal and state grants and through support from the University of Southern Mississippi. Senators Thad Cochran and Roger Wicker have been instrumental in sustaining federal funding as have state legislators been in continuing to support our programs.