Welcome from the Dean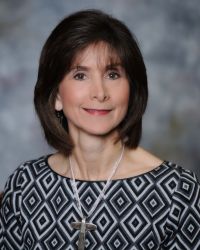 It is an exciting time to pursue a graduate degree at Southern Miss! As one of only seventy-six public, doctoral universities earning the Carnegie Foundation ranking of "higher research activity," USM continues to garner substantial, external funding from federal agencies, industry, and private foundations. Receiving nearly $74 million in sponsored funding in 2017, our talented faculty engage students in their original research and creative projects. Students find their passion from among a broad array of doctoral, specialist, master's, and certificate programs in all our academic colleges. A newly-reorganized academic structure intentionally positions faculty and resources within multidisciplinary schools to enhance opportunities for interdisciplinary collaborative research and graduate programs.
Our diverse graduate student population of nearly 2700 students comprises about 18% of the total student population and includes many international students, working professionals, non-traditional and traditional students, and face-to-face and fully online students. Our campuses include the main campus in Hattiesburg and the Gulf Park Campus on the Gulf Coast in Long Beach, Mississippi, and two research campuses, Gulf Coast Research Laboratories (GCRL) in Ocean Springs and Stennis Space Center, near Picayune, which are home to unique programs in Coastal and Marine Sciences. We continue to add fully online, hybrid, and executive-format programs which meet the needs of working professionals.
At Southern Miss, we believe graduate education should be much more than knowledge gained in a specific discipline. We believe graduate education should enrich the student holistically by also providing opportunities for personal and professional growth. We support professional development programs aimed at strengthening transferable skills that cross disciplinary boundaries such as Three Minute Thesis, Professionals in Preparation, Graduate Competitive Travel Awards, and others. Our goal is to help students develop the knowledge, skills, and professional presence that will set them apart in today's competitive job market.
I am so glad you are considering graduate study at Southern Miss. I hope you find your passion within our programs and pursue it eagerly. If you do, the Graduate School staff is ready to help you achieve your goals, so don't hesitate to reach out to us. I am looking forward to shaking your hand as you receive your graduate diploma from Southern Miss in a just few years.
Karen S. Coats, Ph. D.