C. P. C.
For more info about the College Panhellenic Council, our chapters, and Formal Recruitment, click here or go to the "I want to join a chapter" page on this site.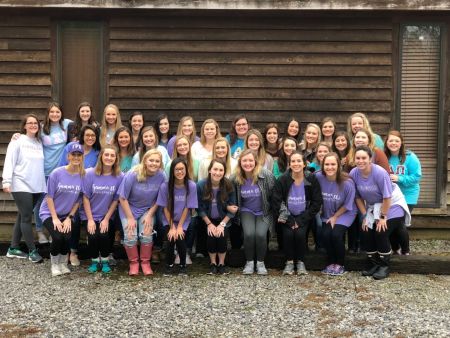 What is Panhellenic?
The College Panhellenic Council (also known as CPC) at Southern Miss is the governing body for the eight National Panhellenic Conference (NPC) sororities on campus. Panhellenic is responsible for setting all policies and regulations that concern our sorority community. The council is made up of eight executive board members, the eight chapter presidents, and one voting representative from each sorority (Panhellenic Delegate). Panhellenic coordinates several events on campus including educational programs/speakers, community service projects, Greek Week, and Formal Recruitment.
Who are the chapters of Panhellenic at USM?
Alpha Chi Omega ("Alpha Chi")
Alpha Delta Pi ("A-D-Pi")
Chi Omega ("Chi-O")
Delta Delta Delta ("Tri Delta")
Delta Gamma ("D-G")
Kappa Delta ("K-D")
Phi Mu ("Phi Mu")
Pi Beta Phi ("Pi Phi")
The National Panhellenic Conference Creed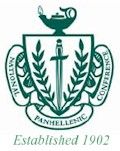 We, as undergraduate members of women's fraternities, stand for good scholarship, for guarding of good health, for maintenance of fine standards, and for serving, to the best of our ability, our college community. Cooperation for furthering fraternity life, in harmony with its best possibilities, is the ideal that shall guide our fraternity activities.
We, as fraternity women, stand for service through the development of character inspired by close contact and deep friendship of individual fraternity and Panhellenic life. The opportunity for wide and wise human service, through mutual respect and helpfulness, is the tenet by which we strive to live.



Panhellenic Code of Ethics
Whereas membership in Greek letter organizations should be based on the highest moral and scholastic standards, we as a Panhellenic Council seek to pursue the growth of our minds by upholding honorable ideals attainable through the common experiences of sisterhood. We pledge our support to the betterment of college women through education and leadership training so they may be a benefit to the greater community and their alma mater. WE are a group of individual women with a variety of personalities striving to live up to our ideals in the individual, chapter, and Panhellenic levels. With this common goal, we respect each other and all sororities who want to operate in an environment in which we can become educated, upstanding women of virtue.
Interested in joining CPC
Joining a sorority is a big decision and we are so excited you've shown an interest in joining our community. Greek Life at Southern Miss continues to expand and now 1 in 4 traditional undergraduate women are in a Greek organization. Sorority women are represented in Dixie Darlings, SGA, The Pride marching band, cheerleading, athletics, and prestigious student groups such as Southern Style and Eagle Connection which are around 80% Greek. The panhellenic continues to soar above the all women GPA with an average of 3.24 for the Fall of 2015. This shows how much of an impact our sorority women have on this campus.
More information about Panhellenic Formal Recruitment will be posted soon. Please contact Greek.life@usm.edu with any questions.
Gamma Rho Chi
Gamma Rho Chi ("Gamma Chi") are a group of community-minded chapter members who temporarily disassociate from their chapters in order to serve as recruitment guides/counselors for fall recruitment. The team is chosen via and application and interview process.

@SouthernMissCPC

@SouthernMissCPC