EcoEagle Bike Program
The Office of Sustainability offers free bikes to students to help cut down carbon emissions on campus. The program has been in operation since 2008, and offers over 60 bikes to the student population at Southern Miss. If you would like to apply for an EcoEagle bike, please click here.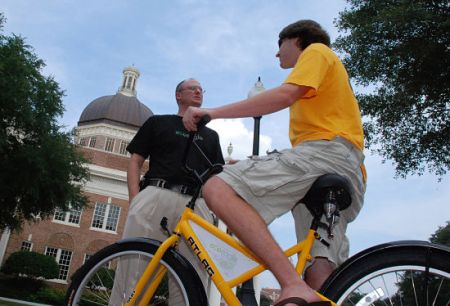 Bike safety resources: Office of Sustainability, University Police Department and Bicycling.com.
For information on Bike Law in Mississippi, click here.
Why should you wear a helmet? Click here to find out!
For information about how to fit a bike helmet properly, click here.