About Us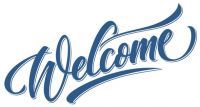 There are many great history departments throughout the country. What makes the Department of History at The University of Southern Mississippi unique is the breadth of our course offerings, our nationally recognized programs, and our committed faculty. We are big enough to offer quality programs, yet personal enough to give both undergraduate and graduate students individual attention. It is a great place to learn.
The Department of History's faculty include award-winning authors and teachers -- nationally acknowledged experts in their fields. Students in the Department of History have the opportunity to explore the histories of North America (with a special emphasis on the American South), Africa, and Europe. We are a leading institution for the study of war and society, are a regional leader in preparing students to teach history, and have an excellent oral history center with outstanding collections on the civil rights movement and other topics.
We offer bachelors, masters, and doctoral degree programs. Undergraduate students may choose either a traditional history degree, a history degree with teaching licensure in social studies, or a degree in international studies. You can learn more about us by exploring this website, and we will be happy to answer any specific questions if you contact us at history@usm.edu. In addition to email, you can stop by and visit us in person sometime.
Thanks for visiting our site, and we look forward to seeing you in person!
Department Chair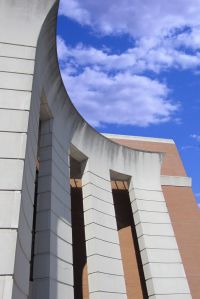 What our students say about the History Department:
■ There is a diverse range of classes that allow students to develop their interest with a broad understanding of how history is studied.
■ Challenging courses, good subjects, and engaging professors.
■ The teachers are wonderful, very passionate about what they teach, and knew the material well.
■ All of the faculty in the history department have always been wonderful, either in class or outside of it.
■ The professors in the history department are some of the best in the field. I am honored to have studied under each of them.
■ Most of the department knows me by my name and actually seems to care about my education.
■ Most teachers go the extra mile to make sure students have a clear understanding of course material.
■ Teachers were always available to me if I needed anything, always willing to assist me in whatever way necessary.
■ I was challenged academically, and encouraged to succeed. The classes gave me skills I can use in my future.
■ As a social studies licensure student, my classes challenged me to be a critical thinker and taught me many subjects that I can use in the future.
■ The history department has given every tool to succeed in my field.
■ Students are encouraged to develop their understanding of subjects; not to simply parrot back old theories.
■ The History courses challenged students, and made sure that the instruction ensures success. These courses set the bar high for students, and we rose to success because of that.
■ My advisor has been excellent in providing me with information about classes and graduation process while encouraging my interests.
■ My advisor did an excellent job. Always kept me up-to-date via email, and made herself available whenever I needed to meet.
■ Licensure Program: "I just wanted to take a few moments to thank you for preparing me for a successful year as an educator. I just received my formal M-star evaluation comments, and I was given very rewarding remarks. I realize this is largely in part to the preparation and meticulousness of your instruction. I have gone into my first year of teaching feeling confident and well equipped to educate my students on the importance of history and civics. I thank you both for your contribution to my future and that of the students."
■ Licensure Program: "I just want to tell you how much I appreciate everything you've done for me over the years. You helped me create a manageable class schedule when I had a newborn baby and have given me so much valuable advice and critique during our courses together. I have no doubt it was your assistance that allowed me to be successful during student teaching. . . .