Advising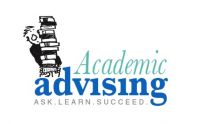 Each semester, the Department of History provides advising to history majors. Advising sessions are scheduled with Department faculty just prior to the opening of the next semester's course registration on SOAR.
History majors seeking advising must make an appointment by stopping by the Department of History or calling the Department at (601) 266-4333.
Students should come to advising sessions prepared to pick classes. Please check the expanded course descriptions and then download and complete a pre-advising tentative course schedule (PDF) before meeting with your advisor. The expanded course descriptions provide detailed information on upper-division courses that the Department will offer, including assignments and grading, to help you make more informed choices. An updated list of courses will be available during advising week.
You can access additional information on the registrar's website.
Resources