Peer Academic Liaison Program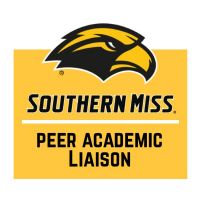 The Peer Academic Liaisons (PALs) are upper-class students who assist first-year residents.
This peer-to-peer program focuses on academic engagement and success at Southern Miss. The PALs help first-year students acclimate to college life, assist with classes, and any questions that these new students might have about college or Southern Miss.
Interested in becoming a Peer Academic Liaison?
Hiring Job Applications
Reference Form
*Please note that you are responsible for providing this link to an individual who can serve as a reference for you.
If you have any questions about the program, positions, or the application process, please contact Carley Young, Coordinator of Academic Initiatives and Assessment.