Field Trips - Guided Trail Programs
Lake Thoreau Environmental Center currently has several hiking trails winding throughout the preserve to exhibit the diverse habitats that we have in South Mississippi. Our programs focus on a myriad of topics and can be tailored to any age group or size, all designed to get children and adults alike excited about science! If you are a teacher wishing to bring your classroom to our nature center, then we can also create programs designed to reinforce concepts you are currently discussing. We can also cover programs for scout troops to assist in earning badges.
Programs can typically last 2 hours depending on the requests of the group. Reserved field trips to Lake Thoreau cost $5 per participant ($100 minimum). To reserve a guided trail program, please contact us through our 'contact us' icon on the main page of our site.
Available Guided Trail Programs: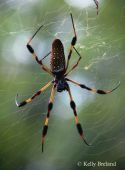 All about Arachnids – A guided trail hike focusing native spiders, ticks, harvestmen and the importance of arachnids in an ecosystem. Students will spend time hiking, identifying native spiders, and learning about the natural history of spiders.

Animal & Plant Defenses – This hike focuses on the diverse wildlife adaptions found in a given habitat, including chemical and physical defenses and how these organisms avoid and tolerate other organisms.

Birds of a Feather – This program covers some of the nearly 100 species of birds found at Lake Thoreau throughout the year. Students will learn about the basic needs of a migratory bird, how to distinguish some of our more common species, and learn about current conservation concerns.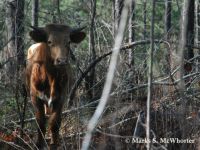 Flashback – Students will take an imaginary flashback to Hattiesburg, Mississippi, circa 1600! Participants will learn about what South Mississippi was like before rail lines brought about the urbanization of Hattiesburg, and describe the native megafauna including bison, elk, and piney woods cattle that use to call Hattiesburg home.

Fun with Fungi – This guided hike connects all groups of animals and plants through decomposition. Participants will learn about how organisms break down over time, and how that energy is transferred throughout an ecosystem. Participants will also learn about the different types of fungi around Mississippi and the role fungi plays in a habitat.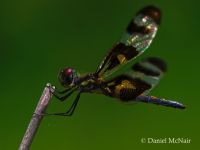 It's a Bug World – This program covers the incredible diversity of insects that we see in South Mississippi. Students will spend time learning about key characteristics of insects, and how to distinguish among the several groups we have at Lake Thoreau.

Mississippi Habitats – Students will spend time hiking at Lake Thoreau while learning about some of the diverse habitats we have in South Mississippi, including bottomland hardwoods, longleaf pine savannahs, swamps, and lakes.

Tadpole Tales & Snake Scales – This guided trail hike will focus on the nearly 50 reptile and amphibian species we have at Lake Thoreau. Students will learn about key characteristics, behavior, and natural history of snakes, turtles, lizards, frogs, and salamanders.

Tree ID – A guided trail hike covering how to identify and describe native deciduous trees of Mississippi, as well as conservation concerns and invasive species in South Mississippi.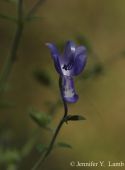 What's for Dinner? – This program will discuss predatory/prey relationships, and describe the characteristics that relate to hunting. Students will identify different types of predators, characteristics of each type, and play games describing those relationships.

Wildflower Walk & Pollinator Talk – This seasonal program will focus on the several native species of flowering plants in Mississippi and the connection between those species and their pollinators.