Host a Party, Workshop, or Meeting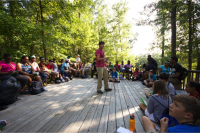 Looking to host a staff meeting or workshop where your lunch break could involve relaxing outside by the lake? Our facility currently has a classroom with a Promethean projector screen capable of seating up to 40 as well as an outdoor teaching deck located only feet away from Lake Thoreau. We can accommodate birthday parties, professional development workshops, staff meetings, and after-school programs.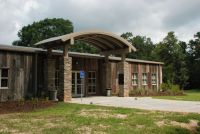 To reserve your program, please contact Mike Davis at (601) 520-1038 or mike.davis@usm.edu. Remember that you could also incorporate one of our guided-trail programs into your event!