Nature Camp
Living in the Longleaf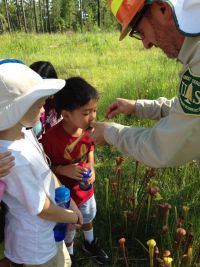 July 23 – July 27, 2018
Rising 3rd through 6th Grade Students
Cost: $250 or $225 (without lunch provided)
Friends of Lake Thoreau receive either a 10% or 20% discount!
Our last camp for the summer of 2018 will focus on one of the most endangered habitats in the United States, the Longleaf Pine Savanna. Students will learn through hands-on activities while immersed in some of the oldest Longleaf stands in the state! Each day, we will learn about the habitats surrounding south Mississippi and compare these beautiful places to those around the world. We will get to interact with several endangered species in this ecosystem and learn more about how we can help them. This camp will be a perfect opportunity for students to learn about natural history and conservation, describe how fire plays an important role in the Gulf Coast, and build on teamwork through several exciting games and activities throughout the week. We'll learn about all the animals, plants, and fungi that call this place home, see several native species, and learn how this incredible habitat shaped Hattiesburg, Mississippi.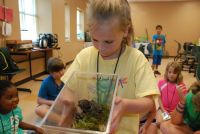 This summer camp is a Monday-Friday, day camp hosted at the Lake Thoreau Environmental Center. Check-in will be between 7:30 and 8:30 AM. each day, and checkout will occur between 4:45 and 5:30 P.M.
Nature Camp 2018 Online Registration
For more information, please contact Mike Davis at (601) 520-1038 or at mike.davis@usm.edu