Program Staff
Larry A. Sparkman, Ph.D., Director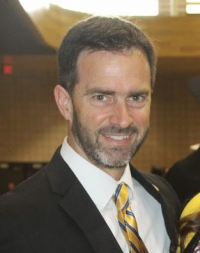 larry.sparkman@usm.edu
601.266.6879
Dr. Larry A. Sparkman has served as the Director of the Luckyday Foundation Citizenship Scholars Program since 2006. The Luckyday Citizenship Program has been recognized as a Best Practice in Student Affairs in the state of Mississippi and received the Best Practice Silver Award from the National Association of Student Affairs Professionals and Administrators. Larry's previous professional experiences include: serving as an adjunct professor and guest lecturer, directing a first year experience office, facilitating orientation for new students, directing student recruitment and enlistment, campus minister, serving as a children's program coordinator at a psychological rehabilitation hospital, and working as a mental health professional in correctional institutions. Larry holds a Master of Social Work from Louisiana State University, Master of Divinity from New Orleans Baptist Theological Seminary, and a Ph.D. in Higher Education Administration from The University of Southern Mississippi. His research interests include: Emotional Intelligence and its relationship to student persistence; student performance; and the impacts of service learning on the emotional intelligence of college students, college student retention, and college student character development.
Sarah Dixon, Associate Director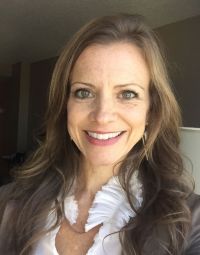 sarah.dixon@usm.edu
601.266.5981
Sarah Dixon has served with the program since the fall of 2011. Sarah maintains communications among the scholars through electronic communications and social media, helps plan annual program events such as homecoming and Luckyday Foundation visits, maintains operational financial records, and works closely with student leadership to plan social, academic, wellness, and service related events for all Luckyday students. Sarah previously worked with local nonprofit agencies in the Hattiesburg community, managing communications and fund development for a children's home and coordinating fundraising opportunities for a national healthcare organization. Sarah received her bachelor's degree in education in 2001 from the University of Georgia and her master's degree in public relations from Southern Miss in 2015.
Jason Quigley, Coordinator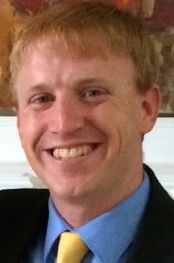 jason.quigley@usm.edu
601.266.5981
Jason Quigley has served with the Luckyday Program since November 2013. Jason coordinates the Luckyday Residence Hall Mentor Program, works with Luckyday Scholars on academic probation providing resources and support for student success, assists students with locating service opportunities, assists the student leadership with programming, and collaborates with other Luckyday staff on programming such as the Fitness Challenge. After graduating from Southern Miss, Jason lived in the Washington, DC area for 8 years where he completed a year of mission work with a Catholic organization that works with poor youth, served as a youth minister for a Catholic Church and served as a youth counselor at a low-income housing agency. Jason has a bachelor's degree in Business Administration and a Masters of Social Work both from The University of Southern Mississippi.