Service
A major component of the Luckyday Citizenship Scholars Program is service. One factor evaluated when high school students are applying for the program is their community involvement. Once selected as a Luckyday Scholar, students are asked to volunteer at least 20 hours each semester beginning the spring of their freshman year.
Service Description
Service that may be counted towards Luckyday hours includes:
Service in the greater Hattiesburg area

Service with a non-profit organization that is meeting a need in the community

Direct service

Service that answers the questions posed by Robert Greenleaf in his test of servant leadership:
Do those served grow as persons?

Do they, while being served, become healthier, wiser, freer, more autonomous, more likely themselves to become servants?

What is the effect on the least privileged in society--will they benefit, or at least, not be further deprived?
Service Suggestions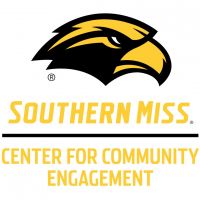 We recommend connecting with the Center for Community Engagement. They stay in contact with local agencies and help to organize service days throughout the semester. Their office is located in the Hub, room104.

Volunteer Southeast Mississippi, run by the United Way of Southeast Mississippi, is also another good resource for finding opportunities to serve in our area. Visit unitedwaysems.org/volunteer