Research > OWX
Welcome to the Ocean Weather Laboratory!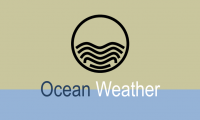 Located at the John C. Stennis Space Center, the Ocean Weather Lab is a real-time integrated and predictive center for ocean modeling, data integration, and biogeochemical oceanography. The mission of the Ocean Weather Laboratory is to assemble and couple satellite remote sensing data with ocean models, in situ observations, and other remotely sensed products to fully characterize a 4-dimensional ocean. To facilitate meeting our objective, the Ocean WeatherLab processes satellite ocean color (MODIS, VIIRS) and physical model (NCOM, HYCOM) data for the Gulf of Mexico on a daily basis. For latest coverage, visit our directory structure here (non USM network) or here (Internal USM Network).
In addition to the Ocean Weather real-time data Lab, USM's Division of Marine Science houses several in situ observation support platforms, including gliders, the R/V Lemoyne, a weather buoy, CODAR sites, laboratory facilities, and state of the art oceanographic instrumentation. The integration of in situ, remotely sensed, and modeled data in real-time sheds light on the interaction of physics and biogeochemistry in complex ecosystems, and leads to an increased understanding of inherent uncertainties.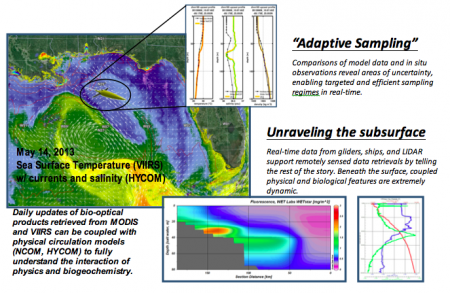 This comprehensive integration of data from several sources provides closure as well as highlighting ecological patterns that may otherwise go unnoticed in the Gulf of Mexico. With this system, we are able to examine the origin and date of river plumes, quantify biomass and physical volume transport, track the movement of bio-optical features, specifically characterize water masses, resolve spatial and temporal variance, and link the bio-physical coupling that ultimately drives ecosystem variability on global scales. We are continuously collaborating with a diverse group of scientists in order to expand our capabilities and strive to provide real-time answers to rapidly evolving questions.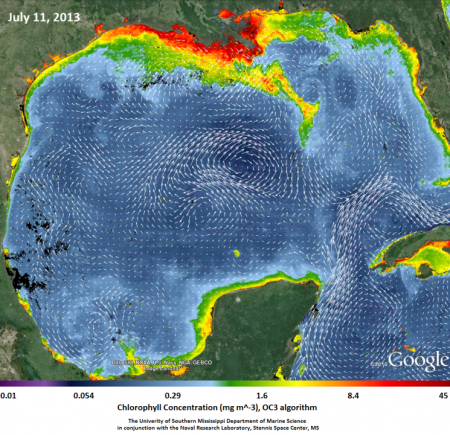 Contacts
Robert Arnone - (228) 688-6268
Robert.Arnone@usm.edu
Inia Soto Ramos - (228) 688-3556
Inia.sotoramos@usm.edu
Brooke Jones - (228) 688-3154
e.brooke.jones@usm.edu