Students > Oceanic Engineering Society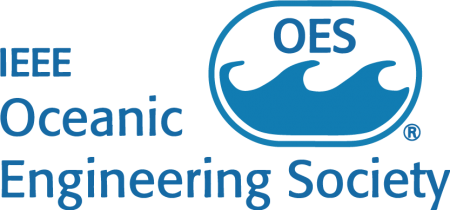 ABOUT
Founded in 1968 as the Oceanography Coordinating Committee (OCC) by members of the Institute of Electrical and Electronics Engineers (IEEE), the Oceanic Engineering Society became the Council of Oceanic Engineering in 1976 before taking on its current name in 1983. The society co-hosts a domestic and international Oceans conference with the Marine Technology Society every year to foster communication between academia, government, and industry and to promote the advancement of oceanographic equipment and quality of scientific research.
From OES:
"Our vision is to promote the objectives of the society around the world through networking, conferences and publications with a focus on the future through extensive support of our student and young professional members."
GOALS
Foster interest in marine science, hydrographic science, and ocean engineering.
Engage K-12 students in outreach events and technical demonstrations.
Communicate the importance of maritime research to coastal communities.
Expand networking opportunities for student members.
OFFICERS
LINKS
https://www.facebook.com/USM-IEEE-Oceanic-Engineering-Society-762454694138830/ USM's OES Facebook Page
http://www.ieeeoes.org/ OES Website
https://earthzine.org/ Earthzine Magazine
http://www.ieeeoes.org/page.cfm/cat/46/Newsletter-Current-Issue/ Beacon Newsletter
http://www.ieeeoes.org/page.cfm/cat/13/OES-Journal/
IEEE Journal of Oceanic Engineering