About the Medical Laboratory Science Undergraduate Program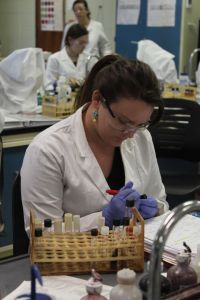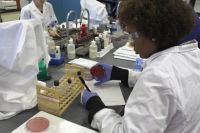 The Medical Laboratory Science undergraduate program will prepare students for the clinical laboratory.
Classes are designed to teach students how to examine and analyze body fluids, and cells.
Students are instructed to look for bacteria, parasites, and other microorganisms; analyze the chemical content of fluids; match blood for transfusions; and test for drug levels in the blood that show how a patient is responding to treatment.
Students learn to prepare specimens for examinations, count cells, and look at abnormal cells in blood and body fluids.