Forrest General Hospital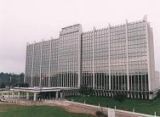 Forrest General Hospital first opened its doors on July 15, 1952 as a 90 bed rural healthcare center. Today, FGH has grown to a 537-bed acute care facility to better meet the needs of a 16-county area of South Mississippi. In addition to the main campus located in Hattiesburg, Miss, FGH operates five free standing treatment centers, such as a child adolescent and adult psychiatric and chemical dependency, outpatient surgery, home health services and a center for eating disorders.
Forrest General maintains four Centers of Excellence in Cancer, Cardiovascular, Women and Children and Behavioral Health. FGH also provides services in general and medical, hospice, home health, sleep disorders, medical and surgical intensive care, neonatal intensive care, renal lithotripsy, substance abuse treatment and the maintenance of a skilled health care team. Also, the Emergency Services Department at FGH has been designated as a Level-II trauma center by the Mississippi Hospital Association, one of only three in the state with this distinction.
Forrest General also prides itself in community involvement in which we serve. This is evident by participation with various non-profit organizations such as United Way, Health Expo, The American Hearth Association, The American Diabetes Association and Camp Blue Bird.
The Clinical Laboratory at FGH is a full-service, fully accredited facility providing diagnostic services 24 hours a day, 365 days a years. Laboratory Services include Clinical Chemistry, Hematology, Blood Bank, Clinical Microbiology/Parasitology/Mycology, Serology and Immunodiagnostics.