SVA Auxiliary for Spouses and Family Members
Established 2015, the University of Southern Mississippi (USM) Student Veterans of America (SVA) was established to serve our Veterans, Service Members and their Families in honoring their sacrifices and commitment to Our Nation. We strive to promote the memories of our Veterans of the past by serving those who have elected to make USM their University home.
We are a non-profit organization with goals to assist our USM SVA in promoting outreach efforts, membership drives, campus-wide engagement and scholarship development.
Being a member of the USM SVA Spouse or Family Member Auxiliary opens doors for you to a larger Family. Membership is open to any Military Spouse or Family Member attending USM as a full or part-time student.
For the 2015-2016 Academic Year, the USM SVA Spouse and Family Member Auxiliary Program plans to provide the following support to campus events:
Promote and actively engage in the "Veterans in the Classroom" project in support of the Hattiesburg and Lamar Count Schools Districts Middle School Classrooms
Volunteer in supporting SVA sponsored community engagement projects
Assist with the USM Campus USMC Toys for Tots program
Assist in Veterans Day 2015 Scholarship Fundraising Campaign
Work with local youth on yet to be determined SVA sponsored projects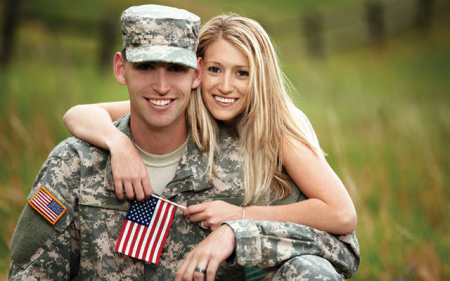 We meet monthly at the Hattiesburg campus Center for Military Veterans, service Members and Families as part of our SVA program. Please contact Doug Robinson (601-264-4629) for more details.