Music Director
JAY DEAN
ARTISTIC DIRECTOR
Opera has always been part of Jay Dean's career. This special world into music has given him the opportunity to perform with such eminent artists as Placido Domingo, Renee Fleming, Denyce Graves and Roberta Peters. His serving as assistant conductor for the Austin Lyric Opera shows his engagement to this music's field. And now, after performing with the Mississippi Opera as guest conductor in several concerts, Dean became its new artistic director.
Considered a musical ambassador for Mississippi, Dean was state president of the National Opera Association and served on the board of the Mississippi Opera Education Committee in which opera joins together with one of the greatest passions of Dean, education. Dean received his DMA in orchestral conducting from The University of Texas at Austin. Before coming to The University of Southern Mississippi - whose orchestra he has been conducting for more than twenty years - he was music director of the Dekalb Youth Symphony Orchestra in Atlanta, the Mercer University/Atlanta Chamber Orchestra, the Columbus State University Orchestra, the Atlanta Festival Orchestra and Chorus, the Austin Civic Orchestra and the Southwest Chamber Orchestra.
His work as a conductor has reached many orchestras in Europe, the United States and Latin America. In addition, he has directed performances with major popular artists such as Doc Severinsen, The Pointer Sisters, Patti La Belle, Dionne Warwick, Patti Austin, Ricky Skaggs and Sandy Patty.
Dean's skills as a producer and artistic manager enable him to work music in a much broader context. He is the Founding Artistic Director of Festival South, a multi-week, multi-genre music festival and General Director of the Hattiesburg Concert Association. He has been the executive director of the Vicksburg International Chamber Music Festival, the artistic director of the Southern Arts Festival as well as the music coordinator for four international art exhibitions presented by the Mississippi Commission for International Cultural Exchange.
In 2009, Jay Dean and the University of Southern Mississippi Symphony Orchestra received the Governor's Award for Leadership in the Arts, a reward for his intense and clear vision for bringing the world to Mississippi. This vision includes performances, produced by Dean, with internationally known classical icons such as Itzhak Perlman, Yo-yo Ma, Sir James Galway, Joshua Bell, Nadja Salerno-Sonnenberg, Manuel Barrueco, John Browning, Christopher Parkening, Edgar Meyer, and many more.
Dean's commitment to education has caused him to be involved in many institutions and activities. He has been the executive director of the Professional Resource Institute of Musical Excellence, president of the Mississippi Orchestra Teachers Association and president of the Mississippi Music Educators Association Orchestra Division. He served as the representative from the Mississippi Institutions of Higher Learning on the advisory board for the formation of the Mississippi School of the Arts and he has been the regional membership chair for the International Conductors Guild.
Since 1988, Jay Dean has been the music director of The Southern Mississippi Symphony Orchestra. During his tenure, the orchestra has risen to enjoy an international reputation that enhances not only the university, but also the state and region. His recruiting efforts have turned that organization into a multinational conglomerate that includes students from over fifteen countries. Dean's skilled leadership created unique partnerships that allow members of the orchestra to provide musical performances in every school and senior center in Hattiesburg. Jay Dean affirms that his central mission "is to provide life-changing experiences for his students and raise the quality of life in the community and state of which he is a part."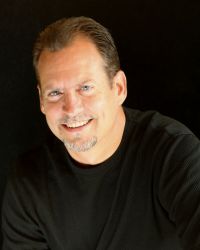 MICHAEL MILES
MUSIC DIRECTOR
Dr. Michael Miles is a unique brand of musician whose career includes a blend of musical and academic positions. Dr. Miles' academic career includes appointments at Western Carolina University and Florida International University. He also served for seven years as chair at Southeastern Oklahoma State University and six years as Director of the School of Music at Southern Miss. Dr. Miles' interest in arts advocacy and education has led him to administrative positions in several community and state organizations. He served as Executive Director and founder of the Red River Arts Academy, an intensive summer arts training experience for students 14-18 years of age, and was President of the Board of Directors of the Red River Arts Council in Durant, Oklahoma for eight years. He also served on the Board of Directors of the DaVinci Institute, a think-tank organization dedicated to arts advocacy and education for the state of Oklahoma. In 2006 Dr. Miles received the Faculty Senate Award for Excellence in Teaching from Southeastern after designing and implementing a highly successful College Success course for music majors.
As a trumpet artist Dr. Miles has performed with dozens of symphony orchestras as featured soloist and principal trumpet. In 1994 Miles released a compact disc recording of new music for trumpet and piano by Robert Suderburg and James Wintle titled "Reflections in Times' Mirror." Dr. Miles is also an accomplished conductor and music director having successfully led jazz ensembles, wind bands, symphony orchestras and musical theater pit orchestras. His conducting appointments include Music Director/Conductor of the Oklahoma Youth Symphonies, and Music Director of the Oklahoma Shakespearean Festival. In his career Dr. Miles has served as music director/conductor for over 30 musical theater productions, including the recent highly acclaimed Southern Miss productions of Mary Poppins, Ragtime and Sweeney Todd. In October of 2013 Dr. Miles conducted the University of Southern Mississippi Symphony Orchestra backing the legendary Beach Boys at the Beau Rivage Casino in Biloxi, Mississippi. Dr. Miles has also served as guest conductor with the Xinghia Conservatory Orchestra of Guangzhou, China, Vidin Philharmonic (Vidin, Bulgaria), Springfield Symphony (Springfield, MO), Tulsa Philharmonic (Tulsa, Oklahoma), Tallahassee Symphony (Tallahassee, FL), and Oklahoma Youth Orchestra. Under Miles' leadership the Southeastern Oklahoma State University Jazz Ensemble was recognized by the Oklahoma State Legislature as the "Official Jazz Ambassadors of Oklahoma" and made three concert tours of the People's Republic of China.
Dr. Miles has earned degrees from the Hartt School of Music, The Florida State University, and the University of Kentucky. He studied trumpet with David Hickman, Alan Dean, Ray Mase, Susan Slaughter, Vince DiMartino, Phil Smith, and Brian Goff. He studied conducting with James Croft, Harold Faberman, Ken Keisler, Gisele Ben-Dor, Daniel Lewis and Apo Hsu.