Music Director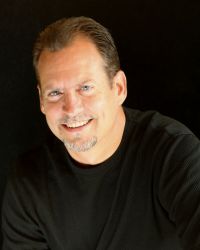 MICHAEL MILES
MUSIC DIRECTOR
Dr. Michael Miles is a unique brand of musician whose career includes a blend of musical and academic positions. Dr. Miles' academic career includes appointments at Western Carolina University and Florida International University. He also served for seven years as chair at Southeastern Oklahoma State University and six years as Director of the School of Music at Southern Miss. Dr. Miles' interest in arts advocacy and education in the community has led him to administrative positions in several community and state organizations. He served on the Hattiesburg Concert Association staff, and as Executive Director and founder of the Red River Arts Academy, an intensive summer arts training experience for students 14-18 years of age. Dr. Miles also served eight years as President of the Board of Directors of the Red River Arts Council in Durant, Oklahoma.
Dr. Miles' appreciation for all forms and styles of music are evident in the variety of conducting and music directing positions he has enjoyed. In addition to his current duties as Interim Director of Orchestral Activities, Miles' conducting appointments include Associate Director of Orchestral Activities at Southern Miss, Music Director of the Hattiesburg Civic Light Opera Company (HCLO), Music Director of the Oklahoma Youth Symphonies and Music Director of the Oklahoma Shakespearean Festival. In 2013 Dr. Miles served as guest conductor with the University of Southern Mississippi Symphony Orchestra backing the legendary Beach Boys at the Beau Rivage Casino in Biloxi, Mississippi. Dr. Miles has also served as guest conductor with the Xinghia Conservatory Orchestra of Guangzhou, China, Vidin (Bulgaria) Philharmonic, Springfield Symphony, Tulsa Philharmonic, Tallahassee Symphony, and Oklahoma Youth Orchestra.
In his career Dr. Miles has served as music director/conductor for over 175 musical theater performances involving 50 different musical theater productions, including the recent highly acclaimed Southern Miss productions of The Phantom of the Opera, Magic of the Musical Stage, West Side Story, Mary Poppins, Ragtime, Showbiz Showstoppers, Showbiz Harmony, and Sweeney Todd. Dr. Miles served as Music Director of HCLO's recent productions of Into the Woods, Cabaret, Wizard of Oz, Camelot, and Tommy. Dr. Miles also served as Chorus Master for the Hub City Players production of Rock of Ages, and Music Director for their production of James and the Giant Peach.
In his tenure at Southeastern Oklahoma State University Dr. Miles led a highly regarded Jazz Ensemble that was recognized by the Oklahoma State Legislature as the "Official Jazz Ambassadors of Oklahoma". This ensemble made three concert tours of the People's Republic of China.
IVAN DEL PRADO
MUSIC DIRECTOR
Awarded with the highest honors bestowed to exponents of the national culture of Cuba, Ivan del Prado is recognized as one of the most gifted Latin American conductors. Maestro del Prado was the Principal Conductor of the National Symphony Orchestra of Cuba, Artistic and Music Director of the Gran Teatro de La Habana Symphony Orchestra, Music Director of The Baja California Orchestra and General Director of the Chamber Orchestra of Havana, which he founded in 2006. Currently, he is the Assistant Conductor of The University of Southern Mississippi Symphony Orchestra.
Maestro del Prado musical excellence has been nurtured by his assisting conductors including Daniel Barenboim at the Deutsch Staatsoper Unter den Linden and Leo Brouwer in the Cuba National Symphony Orchestra. The great pianist Jorge Luis Prats has special place in his artistic training as a mentor and artistic guide.
Del Prado has been guest conductor for numerous symphony orchestras including The Staatkapelle Berlin; Royal Symphony Orchestra of Seville; Oviedo Symphony Orchestra; The Gran Canarias Philharmonic Orchestra; The Symphony Orchestra of the "Comunidad de Madrid"; Tenerife Symphony Orchestra; Metropolitan Orchestra of Lisbon; National Symphony Orchestra, USA; The Pacific Symphony Orchestra; Virginia Symphony Orchestra; Mississippi Symphony Orchestra; Meridian Symphony Orchestra; Guangzhou Symphony Orchestra; Shanghai Broadcast Symphony Orchestra; Symphony Orchestra of the Beijing Central Ballet; Mexico City Philharmonic Orchestra; Nuevo Leon University Symphony Orchestra; The Xalapa Symphony Orchestra; Philharmonic Orchestra of UNAM; Medellin Philharmonic Orchestra and The Dominican Republic Symphony Orchestra. . In addition to his vast repertory, he has been praised by critics on several occasions for his masterful interpretation on both standard Romantic literature and works from the 20th Century.
His versatility spans the genres of symphony, opera and ballet. Opera has given del Prado the opportunity to collaborate with outstanding artists such as Maestro Luigi Alba, José Carreras, Victoria de Los Angeles and Fernando de la Mora. Ballet has taken him to conduct the Deutsch Staatsoper Unter den Linden Ballet and The Cuban National Ballet collaborating with eminent artists such as the Prima Ballerina Assoluta Alicia Alonso and the French choreographer Patrice Bart.
Ivan del Prado has also excelled in the field of education. Currently he is the Artistic Director of the Premier Orchestral Institute in Jackson, MS. Previously, he offered a course of Musical Interpretation in the National Conservatory of Lima, Peru and organized and led the First Workshop for Young Conductors in Latin America and the Caribbean held in Santo Domingo, Dominican Republic, in 2000. In addition he was a founder of the national movement of youth orchestras in Cuba in 1993.
Ivan was born in a family of musicians in the Cuban city of Holguin. He studied violin and viola there before receiving Bachelor's Degree in Orchestra Conducting Summa Cum Laude from the Instituto Superior de Arte (Havana's High Institute of Arts, Cuba).