Dr. Aubrey K. Lucas Receives Award from Regional Accrediting Organization
Thu, 12/16/2010 - 05:32pm | By: Beth Taylor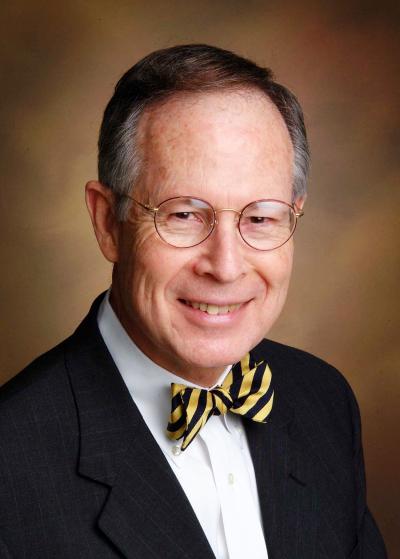 Dr. Aubrey K. Lucas
Aubrey K. Lucas, President Emeritus and Professor of Higher Education at the University of Southern Mississippi, Hattiesburg, Miss., recently received a meritorious service award from the Southern Association of Colleges and Schools Commission on Colleges (SACSCOC) during its annual conference held in Louisville, Ky.
Dr. Lucas has participated in 13 visits for the Commission. In addition, he has served as a member of the Commission on Colleges, Vice Chair of the Commission, and as a member of the Executive Council and of the Committee on Criteria and Reports.
In thanking Dr. Lucas for his service and the lessons he has taught about commitment, Dr. John Hilpert, Chair of the SACSCOC Board of Trustees, stated, "You have made it clear that your involvement in Commission activities was a professional priority. In addition, you were always able to lend a humorous bent to the challenges confronting the Commission and regional accreditation. We appreciate not only the leadership you provided to the Commission in all aspects of the organization and your sustained sense of humor, but also your mentorship to those who succeeded you."
Lucas earned both his undergraduate degree and master's degree from the University of Southern Mississippi, and his doctorate in Higher Education from Florida State University. Prior to being named President, Dr. Lucas served the University of Southern Mississippi as registrar, dean, and professor. He also served as President of Delta State University.
"It has been a pleasure to be associated with the Commission on Colleges for almost forty years, and I deeply appreciate this honor," said Dr. Lucas as he received the award.
The Meritorious Service Awards are presented to those in higher education who have demonstrated extraordinary commitment to and understanding of accreditation processes, who are respected by their peers for their integrity and the meritorious quality of their service, and who are recognized as models of competency, creativity, and accomplishment. Nominations for the awards were solicited from those active in the accreditation activities of the Commission on Colleges, representing the 800 colleges and universities that are member institutions of the Commission.
Located in Decatur, Ga., the Southern Association of Colleges and Schools Commission on Colleges is the recognized regional body for the accreditation of degree-granting higher education institutions in the U.S. Southern states of Alabama, Florida, Georgia, Kentucky, Louisiana, Mississippi, North Carolina, South Carolina, Tennessee, Texas, Virginia, and in Latin America and Dubai, Saudi Arabia, that award associate, baccalaureate, master's or doctoral degrees.
The Commission's mission is the enhancement of educational quality throughout the region and it strives to improve the effectiveness of institutions by ensuring that they meet standards, established by the higher education community, that address the needs of society and students. The Commission on Colleges is the representative body of the College Delegate Assembly and is charged with carrying out the accreditation process. For more information on the association, visit www.sacscoc.org