Nursing Honor Society at Southern Miss to Host Regional Conference
Wed, 09/29/2010 - 03:41pm | By: Van Arnold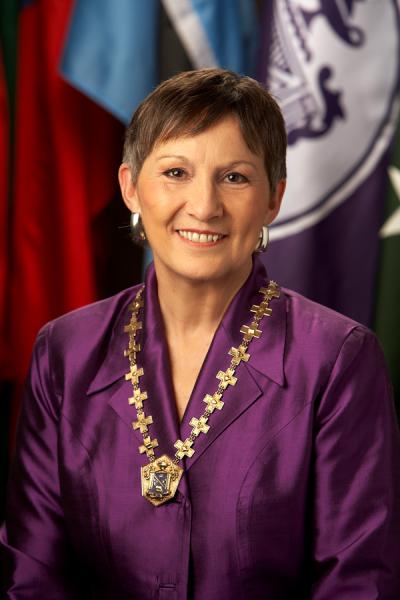 Dr. Karen Morin
Nurses from several Gulf South and Mid-South states will converge in Hattiesburg Oct. 7-9 for the second Biennial Region 8 Conference of the international nursing honor society – Sigma Theta Tau International (STTI).
The Southern Miss chapter, Gamma Lambda, is serving as host of the conference which begins with registration at the Harkins Nursing Building on campus before moving to the Hilton Garden Inn on Plaza Drive in west Hattiesburg.
"Sigma Theta Tau was the first organization to fund nursing research," said Miriam Cabana, who serves as Gamma Lambda president at Southern Miss and Learning Center/Skills Lab Coordinator in the School of Nursing. "It provides many resources for nurses and students, provides grants, scholarships, funds conferences, online continuing education and resources for professional and career development as well as for leadership and mentoring."
The theme for the Region 8 Conference is "Nursing in a Global Community." More than 50 presenters are scheduled to provide concurrent sessions each day concerning research, evidence-based practice and other relevant topics. The conference highlight will feature a keynote address by SSTI President Dr. Karen Morin titled, "Leading in a Global Community."
Morin is a professor at the University of Wisconsin-Milwaukee where she serves as director of Graduate Programs. While her current teaching responsibilities are limited to doctoral courses, Morin has taught undergraduate baccalaureate courses in maternal – child health nursing, research and leadership and management.
"I never dreamed the international president would accept our invitation to be our keynote speaker, but she was extremely gracious and anxious to join us here in Mississippi," said Cabana. "We think this conference will certainly increase the positive visibility of our School of Nursing as well as Southern Miss."
Sigma Theta Tau is the only honor society for nursing and membership is by invitation only to those baccalaureate and graduate students who demonstrate excellence in scholarship, and to nurse leaders who exhibit exceptional achievements in nursing. Founded in 1922 by six Indiana University School of Nursing students, the organization has chapters in 86 countries and more than 130,000 active members.
For more information about the conference, contact Cabana at 601.266.6090 or Miriam.cabanaFREEMississippi