Southern Miss Professors Serving as Officers with State Organizations
Fri, 10/22/2010 - 14:32pm | By: David Tisdale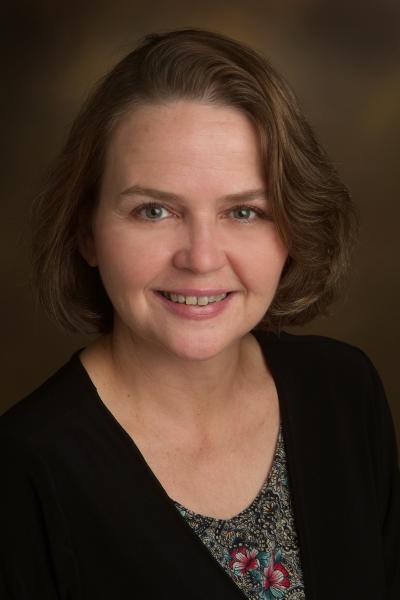 Dr. Sandra Manning
Three members of The University of Southern Mississippi's Department of Curriculum, Instruction and Special Education (CISE) faculty are leveraging their scholarly experience and commitment to service as officers in three state organizations.
*Dr. Sandra Manning, an assistant professor for CISE's special education content area and a National Board Certified Teacher (NBCT), was recently elected president of the Mississippi Association for Gifted Children (MAGC) for the 2010-2011 academic year.
The stated mission of MAGC is to encourage advocacy, communication and collaboration among all stakeholders including educators, parents, local communities, agencies and other organizations and government entities in order to address the unique needs of gifted children and improve the quality of their educational experiences. For more information on the MAGC, online visit www.magcweb.org
*Dr. Linda McDowell, an associate professor for CISE's special education content area at Southern Miss Gulf Coast, is serving the Mississippi unit of the Council for Exceptional Children (CEC) as its vice president. In this role her responsibilities include planning for the organization's state conference.
An international professional organization, the CEC's stated goals are improving the educational success of individuals with disabilities and/or gifts and talents; advocacy for appropriate governmental policies; setting professional standards; providing professional development, advocates for individuals with exceptionalities; and helping professionals obtain conditions and resources necessary for effective professional practice. To learn more about CEC, online visit www.cec.org
McDowell's research interests include severe low incidence and transition to adult service. She is working with the ChildVoice International Centre in Lukodi, Uganda, a sustainable, replicable long-term village dedicated to serving Uganda's child victims of war with education programs plus spiritual and emotional counseling services, among other forms of assistance. McDowell has served as a resource for the Centre in its development of collaborative outreach, intervention and research programs.
*Dr. Stacey Reeves, an associate professor in CISE, is serving as president-elect of the Mississippi Reading Association and as conference chair for its 40th annual conference. This year's event is set for Dec. 1-3 at the Beau Rivage in Biloxi. Her teaching areas include literacy, literacy theory and children's literacy development.
As MRA conference chair, Reeves is setting the conference schedule that will include presentations by keynotes and special guest speakers such as Dr. Linda Gambrell, who is past president of International Reading Association; Jon Scieszka, author of The True Story of the Three Little Pigs and other children's favorites; and children's book authors Hester Bass, Rick Anderson and Robert Little, among others.
In 2006-2007 Reeves served as state president of the Mississippi Professional Educators, the state's largest educator group with more than 10,000 members. In 2007-2008 she was one of only 13 in the world selected as an Emerging Leader for Phi Delta Kappa, a professional association for educators. She is presently a member of the government relations committee for the International Reading Association.
CISE is housed in the Southern Miss College of Education and Psychology. For more information about the department and its programs, online visit www.usm.edu/cise. For more information about the College of Education and Psychology, online visit www.usm.edu/cep