Hendley Named Grand Marshal For Southern Miss Coca-Cola Classic Rodeo
Mon, 12/19/2011 - 12:20pm | By: Perri Jackson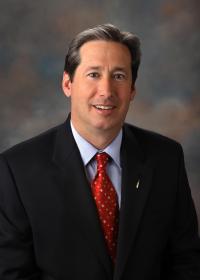 Russ Hendley
Russ Hendley, division vice-president of Hattiesburg Coca-Cola, will serve as the grand marshal for the Southern Miss Coca-Cola Classic Rodeo set for Feb. 17-18 at the James Lynn Cartlidge Forrest County Multi Purpose Center on U.S. Highway 49 South in Hattiesburg, Miss.
Hendley, a native of Warner Robins, Ga., has called Hattiesburg home for more than 30 years. After graduation in 1987 from The University of Southern Mississippi, he went to work for Hattiesburg Coca-Cola as a youth market specialist.
Hendley has held many positions in his career with Hattiesburg Coca-Cola including fountain representative, business development manager, cold drink manager, home market manager, sales manager and as of March 2011, he assumed the duties of division vice-president, Hattiesburg.
His community activities through the years include:
Founding the Roundball Express Basketball Showteam for area youth
Hattiesburg Muscular dystrophy Association
Hattiesburg Public Schools, Education Foundation
Chair for the area American Heart Association Walk 2011
Junior Auxiliary 2002 Humanitarian of the Year
Rodeo tickets are on sale at TJ's Western Ware on U.S. Highway 49 in Hattiesburg. Tickets are $10 and all seats are reserved.