McCarthy Lecture Series Features Three Top Military History Scholars
Fri, 02/18/2011 - 13:32pm | By: Tearanny Street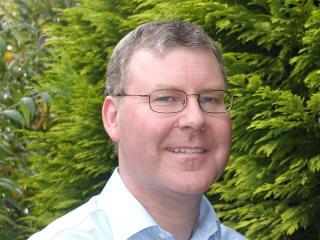 Dr. Gary Sheffield
An old saying goes that history is told by the victors.
With that in mind, The University of Southern Mississippi's Center for the Study of War and Society will focus on the topic of defeat for the 6th Annual Richard McCarthy Lecture Series.
The series titled, "Victory Denied: Military Historians Examine Defeat," kicks off at 6:30 p.m. Tuesday, Feb. 22 in the Liberal Arts Building room 203. Each lecture, free and open to the public, is given by a leading scholar in the field of military history.
"We decided to shift the focus of the series and look at wars from the perspectives of the defeated, which broadens our understanding of who is affected by wars and what the long-term consequences of wars are," said Dr. Heather Stur, assistant professor of history at Southern Miss.
The 6th Annual Richard McCarthy Lecture Series will feature three distinguished scholars, one of whom is traveling to Hattiesburg from England to present the opening lecture Feb. 22. Dr. Gary Sheffield, professor of War Studies at the University of Birmingham, United Kingdom, will present "From Defeat to Victory: How the British Army Broke the Losing Habit in World War II."
"The purpose of the lecture series is to provide a venue in which both the Southern Miss and the greater Hattiesburg area communities can have access to the leading scholars in the field of military history," Stur said.
On Tuesday, March 1, Dr. Paul Springer of the Air Command and Staff College in Montgomery, Ala. will present "Left Behind or Lost Cause? Non-Repatriated POWs in Korea." The series concludes with a lecture by Southern Miss' own Dr. Andrew Wiest, professor of history and founding director of the Center for the Study of War and Society. On Tuesday, March 22, Wiest will present "Strange Defeat: America, Vietnam, and the Legacy of a 'Lost War.'"
The lecture series, made possible through the donation of Dr. Richard McCarthy of Hattiesburg, is one of the many events hosted by the Southern Miss Center for the Study of War and Society. The Center serves as a local, national, and international resource for the study of the history of warfare on social, economic, political, cultural and military levels.
The Center fosters a greater understanding of the myriad aspects of warfare through concentration in four inter-related areas: undergraduate teaching, graduate teaching and mentorship, scholarship, and community outreach.
For more information on the 6th Annual Richard McCarthy War & Society Lecture Series, contact Dr. Susannah Ural at 601.266.4333.