Memorial Service set for Dr. Clayton Sullivan, Professor Emeritus
Mon, 12/17/2012 - 17:01pm | By: Ashlea Maddox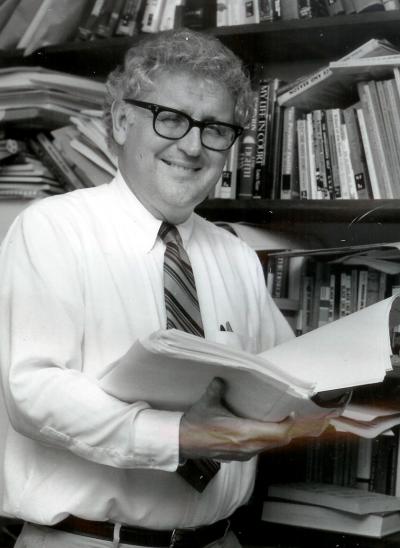 The University of Southern Mississippi is mourning the loss of Dr. Clayton Sullivan, Professor Emeritus of Philosophy and Religion, who died Dec. 14.
Visitation will be from 5–7 p.m. Thursday, Dec. 20 at University Baptist Church in Hattiesburg. A memorial service will be at 11 a.m. on Friday, Dec. 21 at University Baptist Church, with visitation beginning at 10 a.m. A graveside service will be on Saturday Dec. 22 at Woodlawn Cemetery in Jackson.
A longtime professor of religion at Southern Miss, Dr. Sullivan retired from full-time teaching in 2000. His written works include Called to Preach, Condemned to Survive: The Education of Clayton Sullivan; Jesus and the Sweet Pilgrim Baptist Church: A Fable; and Rescuing Jesus from the Christians.
"Professor Clayton Sullivan was a teacher and scholar who courageously taught and wrote about how religion should influence actions for the good and not provide justification for actions that are destructive," said Southern Miss Interim President Dr. Aubrey Lucas. "We will miss his influence and his friendship."
Sullivan earned a doctorate from Southern Baptist Theological Seminary in Louisville, Ky. He also did postdoctoral studies at Princeton University, Southern Methodist University, Union Theological Seminary and Harvard Divinity School.
Dr. Sam Bruton, associate professor in the department, said Sullivan was a "gentleman and a scholar" and a devoted teacher who touched and changed the lives of countless Southern Miss students throughout his career. He also praised him as a prolific writer who continued to publish both theological books and novels well into retirement.
"One of Clayton's most admirable characteristics was that he had the courage to speak his convictions, but never failed to speak them with grace and good humor," Bruton said. "All of those associated with the Department of Philosophy and Religion are saddened to learn of his passing. He will be missed."
Terry Dickson, a Southern Miss alumnus from Gautier, Miss. who took Sullivan's Comparative Religions course, said he was "definitely one of the most colorful professors I had at the university."
"His classes were never boring. In fact, they were always quite entertaining," Dickson said. "I'll never forget his mannerisms and how he always referred to his students as 'scholars.' At the same time, I found the course to be quite challenging and intellectually stimulating, giving me a greater understanding and appreciation of the different world religions."
Friends may make a donation to the Clayton and Mae Sullivan Religion Annual Scholarship in his memory by contacting the USM Foundation at 601.266.5210.