Sliman Named Chief Information Officer at Southern Miss
Thu, 12/20/2012 - 11:19am | By: Van Arnold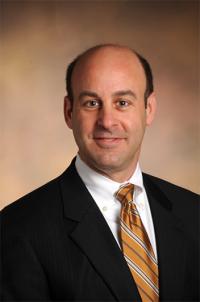 David Sliman
University of Southern Mississippi Provost Dr. Denis Wiesenburg has announced that David Sliman will become the University's Chief Information Officer, effective Jan. 1, 2013.
Sliman has been serving in that capacity on an interim basis since November of 2011. Wiesenburg notes that Sliman was chosen after an extensive national search.
"David has proven himself in private industry and at multiple levels of the university," said Wiesenburg. "His management experience, combined with his technical expertise, will enable him to provide the leadership we need in delivering technology services to our faculty, staff and students. I look forward to working with him on a new information technology plan for Southern Miss."
Since 2004 Sliman has served as Director of Technology at Southern Miss Gulf Coast and Director of Technology Infrastructure Office on the Hattiesburg campus since 2008. As Chief Information Officer, Sliman will be expected to provide leadership, vision and management of the University's information technology (IT) systems.
"I am honored to be selected as the Chief Information Officer for The University of Southern Mississippi," said Sliman. "I look forward to working with the faculty and staff in Hattiesburg and all along the Gulf Coast to further our students' education and advance our research efforts. The USM iTech group is composed of extremely bright and intelligent individuals and I look forward to serving with them to improve the technology throughout the University."