Southern Miss Gulf Coast Awards Keesler Scholarships
Wed, 12/12/2012 - 10:07am | By: Charmaine Williams Schmermund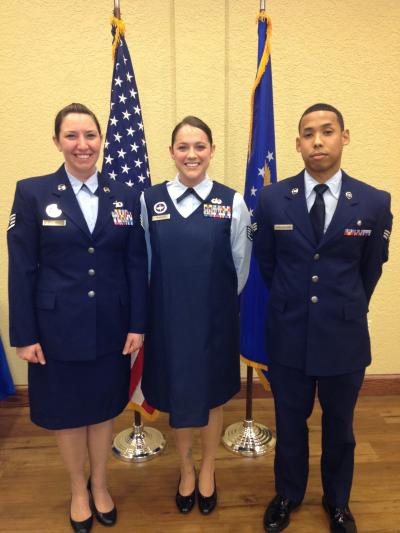 The University of Southern Mississippi Gulf Coast awarded three scholarships at the Community College of the Air Force Fall 2012 graduation ceremony held Dec. 5 at Keesler Air Force Base, Biloxi.
Pictured from left to right are SSgt Gayle E. Feist, 335 TRS; SSgt Rachel E. Thompson, 338 TRS; and Mark R. Richardson, 81 MDSS, who each received a $100 textbook scholarship to be used upon enrollment at Southern Miss Gulf Coast.
For more information about Southern Miss Gulf Coast visit www.usm.edu/gulfcoast.