Southern Miss Gulf Coast Professor Naghshpour Publishes Books
Wed, 12/12/2012 - 11:28am | By: Charmaine Williams Schmermund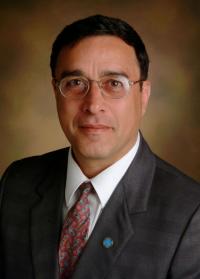 Dr. Shahdad Naghshpour
Dr. Shahdad Naghshpour, professor of International Development at the University of Southern Mississippi Gulf Coast has published two new books by Business Expert Press.
"Statistics for Economics" presents statistical analysis in a simple language to scholars with diverse background that need to hone their analytical capabilities. Executives, professionals, and managers would find the book useful as it provides hundreds of examples in economics that can be answered with statistics.
"Regression for Economics" demonstrates the usefulness of the powerful regression analysis in solving business problems. The book presents this sophisticated tool in simple English and utilizes Microsoft Excel to answer numerous examples. The book is written for professionals that require advanced analytical tools to solve complex business problems.
Naghshpour also presented a paper titled: "Casinos: Blessing or Curse" at the 82nd Annual Meetings of Southern Economic Association in New Orleans, November 16-18. This paper, which was coauthored with Dr. Brian Richard, determines whether the casinos provide a lasting economic improvement in the communities surrounding them.
For more information about Southern Miss Gulf Coast visit www.usm.edu/gulfcoast.