Bristol Serves as Panel Chair, Presenter at Seminar on Armed Forces Meeting
Wed, 11/27/2013 - 10:14am | By: Charmaine Williams Schmermund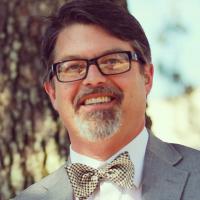 Doug Bristol
Discussing the topic "To Serve and How to Serve?" Dr. Douglas Bristol, associate professor of history at The University of Southern Mississippi Gulf Coast, served as the panel chair and presenter at the Biennial Meeting of the Inter-University Seminar (IUS) on Armed Forces and Society in Chicago.
The meeting, held in October, features many scholars studying military policy issues. Bristol served alongside panelists Eyal Lewin from Ariel University; Todd D. Woodruff from the U.S. Military Academy; Ross McGarry, Sandra Walklate and Gabe Mythen from the University of Liverpool; and Patrick Bury from the University of Exeter.
"The big issue on my panel was understanding how soldiers cope with combat, and how military leaders can help them become more resilient," said Bristol. "My panel featured a fascinating group of international scholars. Both Ross and Patrick were veterans of the British military. Eyal is an Israeli scholar who focused on the psychology of Israeli military leaders during the Yom Kippur War."
Bristol described the conference as offering a unique format where only the chair makes a presentation summarizing each paper, then raises questions for the panelists. Following the summary and panel questions, discussion was opened to the audience.