Southern Miss Basketball Coaching Legend M.K. Turk Passes Away
Fri, 12/06/2013 - 01:56pm | By: Jack Duggan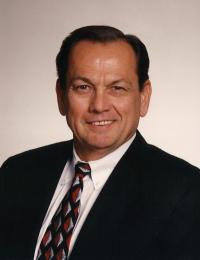 M.K. Turk
M.K. Turk, the winningest men's basketball coach in the history of Southern Miss, passed away Friday morning. He was 71.
Turk spent 20 seasons as the head basketball coach at The University of Southern Mississippi and finished his career as the all-time winningest coach in school history with 301 Golden Eagle victories, one NIT championship, two NCAA appearances and six NIT appearances.
Funeral arrangements are as follows:
Monday, Dec. 9 – Visitation from 4-7 p.m., at Parkway Heights Methodist Church (2420 Hardy St., Hattiesburg)
Tuesday, Dec. 10 – Memorial Service at 10 a.m., at Parkway Heights Methodist Church
After a successful stint as athletic director and head basketball coach at Copiah-Lincoln Junior College in Wesson, Miss., and a couple of seasons as an assistant coach at the University of Memphis, Turk took over as coach of the Golden Eagles for the 1976-77 season and immediately began building the program into one of the most competitive in the nation.
"This is truly a sad day for Golden Eagle athletics," said Southern Miss Director of Athletics Bill McGillis. "M.K. Turk was a true icon at The University of Southern Mississippi as he was the individual who helped take Golden Eagle basketball to a level it had never achieved before. He led them into the Metro Conference and established them as one of its top teams year-in and year-out and was the driving force that landed Southern Miss into Conference USA. Our thoughts and prayers go out to his wife Katrina, as well as his two daughters and the hundreds of student-athletes that he coached and taught throughout his career and the tremendous impact that he made on their lives. Many of his former players still come back today and continue to make a positive impact in Southern Miss athletics."
Turk accomplished what no other Southern Miss coach has ever been able to achieve – back-to-back trips to the NCAA Tournament and winning the National Invitation Tournament.
Turk took the Golden Eagles to eight postseason appearances starting with the 1980-81 season when they made their first ever appearance in the NIT, following a 20-7 season.
After taking the team to the NIT again in 1985-86, Turk and the Golden Eagles captured the 50th championship of the event with an 84-80 win over LaSalle in New York's Madison Square Garden. The championship was a first ever national title for a Mississippi Division I school.
His 1989-90 squad finished 20-12 and finished second in the regular season of the Metro Conference and then received the school's first-ever NCAA bid.
The 1990-91 squad followed with a 21-8 mark, won the Metro Conference regular season championship and again earned a berth to the NCAA regionals. That team graced the Associated Press Top 25 pre-season poll and went to the NCAA Tournament ranked as one of the nation's top 25.
After Turk led the Golden Eagles to the top of the independent ranks, he then guided their entry into the Metro Conference in 1982, lending further stature to the program. Then in 1995-96, Turk guided the Golden Eagles into Conference USA as a charter member.
"I watched Coach Turk from afar as a college player and then as a young coach," said current Southern Miss basketball coach Donnie Tyndall. "So when I took the job at Southern Miss and had the chance to meet and talk with him, to be perfectly honest, I was in awe of him and could hardly talk because he was such a legend. What amazed me was how willing he was to take time to talk with me and give helpful pointers and directions to me about Southern Miss.
"Then, when I had the chance to see him around his wife and daughters, it all made sense. This was a man that was one of the best coaches in all of college basketball and yet he was an even better person, husband and father. Coach Turk is by far and away the best basketball coach to have ever graced Southern Miss and always will be. But more than that, he was an amazing friend and person to all he touched."
Many players from Turk's program have gone on to successful careers in both professional basketball and business. Former Golden Eagle Clarence Weatherspoon was the 9th pick in the 1992 NBA draft by the Philadelphia 76ers. Teammate Joe Courtney had stints with several NBA clubs and Randolph Keys was a former number one pick by the Cleveland Cavaliers. A number of other former players are currently playing in both the CBA and overseas. He has also turned out several assistant coaches and players who are currently continuing their careers coaching at both the high school and collegiate levels.
"There will never be another M.K. Turk and his contributions to Southern Miss and his accomplishments while at Southern Miss will never be forgotten," said John Cox, the long-time Voice of the Golden Eagles. "I had the good fortune as a young announcer to work hand-and-hand with him during the early days of his career with the Golden Eagles and was lucky enough to be on the ride that took us to New York and the NIT Championship, a Metro Championship, the NCAA Tournament and more exciting victories that you can remember. I learned a lot from him about so many different things and owe him a lot. I will miss him as a great friend and a Southern Miss legend."
Among the many honors Turk has received are being named the 1986-87 NIT Coach of the Year and the 1985-86 Metro Conference Coach of the Year. He also was a member of the Southern Miss Legends Club, the Southern Miss M-Club Hall of Fame and the Mississippi Sports Hall of Fame.
Turk also served as an assistant athletic director under Athletic Director Bill McLellan during his final few years with the Golden Eagles.
Turk was a graduate of Copiah-Lincoln Junior College and a 1964 graduate of Livingston University, now the University of West Alabama.
In lieu of flowers, the family has requested donations to the Southern Miss Athletic Foundation at 601-266-5299 to establish a scholarship in Coach Turk's honor.