Wilbert Jordan, First Southern Miss African-American Student-Athlete, Dies
Fri, 03/15/2013 - 04:28pm | By: Jack Duggan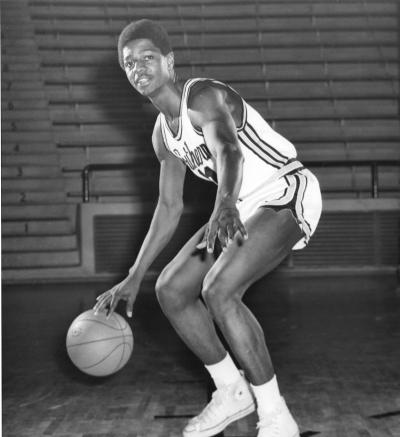 Wilbert Jordan Jr., a former University of Southern Mississippi basketball letterman who was the school's first African-American scholar-athlete, died March 14. He was 62.
A native of Waynesboro, Miss., he walked-on his freshman season before gaining a scholarship for his final three seasons. He enrolled in the fall of 1968 and was recruited and coached by the late Lee Floyd.
Jordan went on to earn an undergraduate and master's degree in biology from Southern Miss, and then earned his law degree from Louisana State University.
At the time of his death, he was a practicing attorney in the Jordan Law Firm where he concentrated in environmental matters involving civil, criminal, regulatory and technical issues.
He was a former Assistant Secretary of the Louisiana Department of Environmental Quality, where he headed the Office of Environmental Assessment which included the Air Quality Division, Water Quality Division, Remediation Service Division, Environmental Technology Division, Underground Storage Division and Laboratory Service Division with approximately 300 employees and a $40 million budget.
Wilbert also was involved with Hurricane Katrina and Rita preparations, recovery, sampling, monitoring and environmental data assessment. He was a member of the Board of Directors of the Association of State and Territorial Solid Waste Management Officials (ASTSWMO) where he represented EPA's Region 6 states (LA, AR, OK, TX, NM).
He was a former assistant attorney general, assistant district attorney, assistant city prosecutor and judge pro tempore. He also worked as an environmentalist for Olin Corporation and a corporate industrial hygienist for Ethyl Corporation.
Wilbert is survived by his wife, Ruby, and four sons; Wyndell, Laken, Wilbert III, and Taylor and seven grand children. Wilbert's father, Wilbert, Sr., was a legendary educator and civil rights leader in Waynesboro.