Early Connections Learning Center Taking Applications for 3-and-4-Year-Olds
Mon, 09/15/2014 - 13:19pm | By: Alma Ellis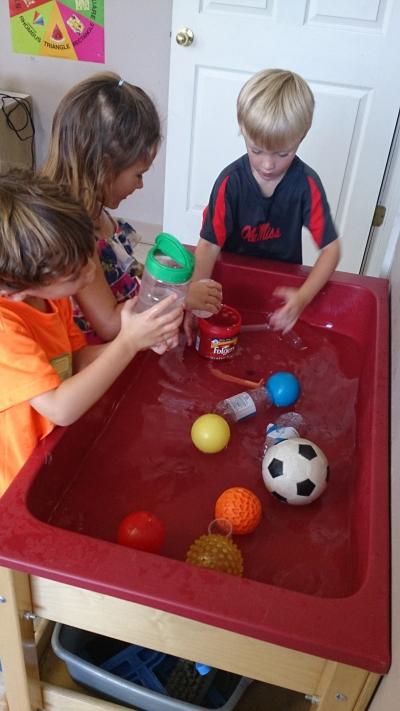 Early Connections Learning Center is as a joint effort between The University of Southern Mississippi Institute for Disability Studies and Lamar County Schools. (Submitted photo)
Why do some balls bounce higher than others; why are some easier to aim and throw, and which balls are better for playing at the beach?
As part of Mississippi's Early Learning Collaborative, 4-year-olds at the Early Connections Learning Center explored the different attributes of balls, such as size, weight, and composite. Young students answered the questions posed and then performed simple experiments to see if they were right. The children even got to make a bouncing ball from scratch by following steps in a recipe.
Want a fun learning environment for your three or four year old? Early Connections, a learning center operated as a joint effort between The University of Southern Mississippi Institute for Disability Studies and Lamar County Schools, is now taking applications. Located on Old Hwy 11 just off Hwy 98, Early Connections has a limited number of spaces available for three and four year olds living in the Pine Belt community.
Early Connections serves 3-and-4-year-old children of all abilities residing in the Pine Belt area. Children are provided a wide variety of learning opportunities that foster the development of cognitive, language, motor, and social development. Daily activities are provided to advance literacy, math, science, art, and music. A children's gym is also available for indoor play and exercise. Early Connections is part of the new Early Learning Collaborative Initiative with the Mississippi State Department of Education designed to ensure that all children are well prepared for kindergarten.
Early Connections currently has a limited number of openings for both the 3-and-4-year-old program. For application information, please call Early Connections at 601.268.0621.