Gulf Park Campus Welcomes Burton as Coordinator of Student Life
Thu, 12/04/2014 - 11:48am | By: Charmaine Williams Schmermund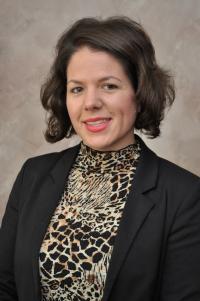 Jona Burton
The University of Southern Mississippi recently welcomed Jona Burton as coordinator of student life in the University's Division of Student Affairs on the Gulf Park campus in Long Beach.
As coordinator of student life, Burton will oversee and assist student organizations, clubs and activities on campus to ensure all students have access to a range of opportunities that will serve to enhance and deepen their learning experience.
Burton will also serve as a liaison between the Hattiesburg and Gulf Park campuses with the purpose of developing and advancing the career services that are available to Southern Miss students and graduates. Internships, volunteer opportunities, leadership experiences and career service initiatives are areas that Burton will assist in expanding for the Gulf Park campus community.
With more than nine years of experience in education, Burton's career has focused on fostering personal and professional development in students. Burton received her master's degree in social work from Hunter College School of Social Work and her bachelor's in social work from Long Island University, both located in New York. She is certified in peer mediation, conflict resolution and life space crisis intervention.
Burton, who serves as a member of the United Way of South Mississippi's Volunteer Center Advisory Council, says she is "committed to providing positive contributions that assist in student success."
For more information about the Division of Student Affairs on the Gulf Park campus, call 228.865.4565 or visit www.usm.edu/gulfcoast/students.