Karen Coats Named Dean of Southern Miss Graduate School
Mon, 07/28/2014 - 13:46pm | By: Van Arnold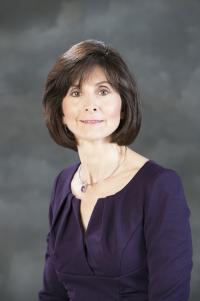 Dr. Karen S. Coats
Dr. Karen S. Coats, a decorated scholar with nearly 25 years as an educator and administrator, has been named the new dean of the Graduate School at The University of Southern Mississippi. She will begin work in Hattiesburg on Aug. 1, pending IHL Board approval.
Coats, a native of Springfield, La., comes to Southern Miss from Mississippi State University in Starkville where she has spent the past three years as associate dean of the Graduate School. A professor in the Department of Biological Sciences, she has served as a member of the university's faculty since 1990.
Southern Miss Provost Dr. Denis Wiesenburg noted that Coats' qualifications and vision for the Graduate School made her the clear choice from a list of national candidates.
"Dr. Coats is a distinguished scientist who has received significant research funding from both the National Institutes of Health and the National Science Foundation," said Wiesenburg. "She is known for her devotion to graduate education and has been very successful as the associate graduate dean at Mississippi State. We anticipate that under her leadership Southern Miss graduate programs will move to higher levels of national and international recognition."
As Dean of the Graduate School, Coats will be expected to provide leadership in promoting, managing, and enhancing the 75 master's, specialist's, and doctoral programs at Southern Miss. She will serve as a key member of the academic leadership team and as the chief advocate for graduate student support. Coats will also represent the University on the Council of Graduate Schools.
Between summer, 2013 and spring, 2014, the Southern Miss Graduate School awarded 854 degrees. Coats explains that much of her focus as dean will be to work closely with the faculty and staff of all campuses to build partnerships that will promote the highest quality graduate educational experience for students.
"My overarching goal will be to nurture a culture of excellence in graduate education at USM to produce graduate degrees of value and graduates who positively impact their workplace and our society," said Coats. "With outstanding graduate programs in many disciplines, and a quality faculty, USM is poised to do just that."
Coats received her Bachelor of Science from Southeastern Louisiana University in 1981; her master's in Biology – with a concentration in Microbiology – from Southeastern Louisiana University in 1983 and her doctorate in Veterinary Medical Sciences – with a concentration in Virology – from Louisiana State University in 1987.
Named a John Grisham Master Teacher in 1996, Coats has also served as an adjunct instructor in the research program at Mississippi State's College of Veterinary Medicine since 1992.
Her distinguished career includes numerous awards, including the Outstanding Graduate Student Mentor Award (2011); StatePride Award – Dr. Nino A. Bologna Faculty Award (2010); Research Award for Natural & Physical Sciences and Mathematics & Statistics (2010) and Faculty Recognition Award for Upper Level Undergraduate Teaching (2005).
Coats takes over for Dr. Maureen Ryan, who has served as interim dean of the Graduate School since February when longtime Dean Susan Siltanen passed away.
For more information about the Graduate School at Southern Miss, call 601.266.4369 or visit: http://www.usm.edu/graduate-school