Powell Resigns Position as Director of Gulf Coast Research Laboratory
Wed, 12/17/2014 - 15:57pm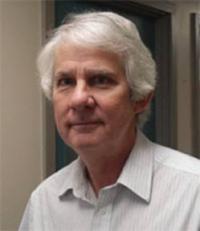 Dr. Eric Powell
Citing a desire to streamline his focus on other responsibilities, Dr. Eric Powell has announced his resignation as executive director of The University of Southern Mississippi's Gulf Coast Research Laboratory (GCRL), effective Dec. 16, 2014.
Powell has served as executive director at GCRL since September 2012. "For the staff that have worked for me for the past two years, I deeply appreciate your hard work and confidence in me as director," said Powell.
Powell is stepping down as GCRL executive director to focus on his research portfolio and his position as Southern Miss Site Director for the Science Center for Marine Fisheries (SCeMFiS), a National Science Foundation Industry/University Cooperative Research Center (I/UCRC).
"I find that competition for my time by administrative duties has degraded commitments that I consider important in continuing as a competitive scientist and as a leader in the national fisheries community," said Powell.
Dr. Jeff Lotz, chair of the University's Department of Coastal Sciences and the director of GCRL's Thad Cochran Marine Aquaculture Center, will act as interim director for the Laboratory. Lotz served as interim director from June 2011 until September 2012 when Powell was appointed GCRL Executive Director.
"We deeply appreciate Dr. Powell's service as executive director at our Gulf Coast Research Laboratory and thank him for the leadership he provided over the past two years," said Dr. Gordon Cannon, vice president of research at Southern Miss.
Powell came to GCRL from the Haskin Shellfish Research Laboratory, located at the School of Environmental and Biological Science at Rutgers University where he served as professor. From 1996-2010, Powell served as director of the Haskin Shellfish Research Laboratory. A native of Millbach, Penn., Powell earned both his master's and doctoral degrees from the University of North Carolina in 1976 and 1978, respectively. He earned his Bachelor of Science degree at the University of Washington.
About the Gulf Coast Research Laboratory
The Gulf Coast Research Laboratory (GCRL) is a marine/ coastal research and education enterprise sited in Ocean Springs, Mississippi and is a unit of The University of Southern Mississippi's College of Science and Technology. GCRL has a workforce of 200 faculty, researchers, graduate students and support staff. Research at GCRL is multidisciplinary and applications-oriented with a focus on sustainable coastal and marine resources, development of new marine technologies, and the education of future scientists and citizens.
To learn more about the Gulf Coast Research Laboratory, call 228.872.4200 or visit: http://www.usm.edu/gcrl/