Southern Miss Gulf Park Campus Selects 2014 Homecoming Maid
Tue, 10/28/2014 - 13:08pm | By: Van Arnold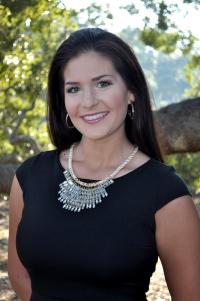 Bethany Cuevas
Students at The University of Southern Mississippi Gulf Park Campus in Long Beach have elected Bethany Noelle Cuevas to represent the Gulf Park Campus at the 2014 Homecoming festivities on both the Gulf Park and Hattiesburg campuses.
A junior from Long Beach, Cuevas is an elementary education major and expects to graduate in 2016. Cuevas is actively involved on the Gulf Park Campus, serving as a member of the Southern Connection Leadership Team, Phi Eta Sigma Honor Society and The Legacy Student Alumni Association. She is also a member of the Student Government Association. In October, Cuevas placed second alternate in the Miss USM Scholarship Pageant.
In addition to her student leadership activities, Cuevas is active in the local community, volunteering with Pink Heart Funds, Children's Miracle Network, Feed My Sheep, St. Jude Children's Research Hospital and Relay for Life, and is a member of the Biloxi Lions Club.
"I am elated and honored to have been selected to represent Southern Miss Gulf Park in Hattiesburg at The Rock during homecoming," said Cuevas. "Being chosen by my fellow student body is the most humbling feeling. Representing such a reputable campus as homecoming maid will be a memory I will never forget."
Cuevas will be honored on Wednesday, Nov. 5 at Southern Miss Gulf Park's Fourth Annual Golf Cart Spirit Parade at 11:45 a.m. Festivities will continue after the parade at the Homecoming Maid Reception in Hardy Hall Ballroom at 12:30 p.m.
Southern Miss will present the homecoming court during half-time of the football game against Marshall on Saturday, Nov. 8 in Hattiesburg. Kick-off is at 6 p.m.
For more information about Homecoming 2014 activities at the Gulf Park Campus, visit http://www.usm.edu/gulfcoast/homecoming.