Southern Miss History Professor Publishes Book About Chinas Ming Dynasty
Wed, 04/16/2014 - 10:11am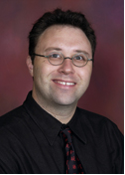 University of Southern Mississippi history professor Kenneth Swope's latest book details the second to last empire in China, the Ming Dynasty, including its traumatic fall in "The Military Collapse of China's Ming Dynasty, 1618-1644."
Swope's book explores infamous Chinese historical figures and corrupt officials, as well as the interesting time period of the dynasty. There have been countless television shows and documentaries about the dynasty; however, Swope's book examines the dynasty and historical period through a political lens, versus the military perspective that is frequently taken.
Today, the Ming Dynasty is still a popular subject and a well-known part of China's history. Swope said his own love and interest for Chinese history and culture drives his research.
"The reason I find Chinese history so fascinating is because it is so personality-driven. Reading the traditional histories is like reading an adventure story or watching an action movie," said Swope. "I try to capture that energy in the stories I tell for an English reading audience."
As part of his research, Swope visited China for four months and lived in Beijing where he conducted research for the book at the National Library of China, as well as various university archives.
Swope's new book and research supports the research and initiatives of the Department of History's Dale Center for the Study of War & Society. He serves as a Faculty Fellow for the Center. "The Military Collapse of China's Ming Dynasty, 1618-1644" can be purchased at www.amazon.com or through the publisher's website- www.routledge.com.