Southern Miss Professor Graham Named to Gulf Research Program Advisory Board
Tue, 12/09/2014 - 09:52am | By: Tara Burcham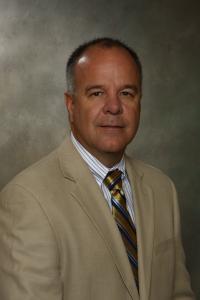 Dr. William "Monty" Graham
Dr. William "Monty" Graham, professor and chair of the Department of Marine Science at The University of Southern Mississippi, has been named to the advisory board of the Gulf Research Program.
Advisory board members guide implementation of the program's strategic vision and develop activities that align with the Program's mission and objectives. The 24-member advisory board includes members from around the country with expertise in oil system safety, health, and science.
"It is certainly an honor to have been asked to serve the Gulf in this capacity. The Gulf Research Program is a 30-year program by mandate, longer than even RESTORE Act, and will have tremendous generational impact on Gulf of Mexico science. I'm thrilled to be among the founding members of the Advisory Board," said Graham.
The Gulf Research Program works to enhance oil system safety and the protection of human health and the environment in the Gulf of Mexico and other U.S. outer continental shelf areas "by seeking to improve understanding of the region's interconnecting human, environmental, and energy systems and fostering application of these insights to benefit Gulf communities, ecosystems, and the nation."
Oversight of the Gulf Research Program is provided by the National Academy of Sciences, National Academy of Engineering, Institute of Medicine, and National Research Council, known collectively as "The National Academies."
The program funds studies, projects, and other activities using three broad approaches specified in the legal settlements: research and development, education and training, and environmental monitoring.
Graham is the first researcher from Southern Miss to be named to the advisory board. He has participated in research projects around the world including Croatia, Palau, Argentina, Chile, and Korea. His research interests include biological oceanography and zooplankton ecology specializing in ecology and biology of gelatinous plankton, such as jellyfish, and their role in heavily fished ecosystems.
Following the Deepwater Horizon rig blowout in April of 2010, Graham was one of the earliest recipients of a National Science Foundation Rapid Response grant. He has been involved in numerous research projects, managed millions of dollars in grants and contracts including recently funded Gulf of Mexico Research Initiative project for $11M; published more than 70 papers and technical reports; and was awarded the National Science Foundation's (NSF) Faculty Early Career Development (CAREER) Award, its most prestigious award in support of junior faculty.
Dr. David Hayhurst, dean of the College of Science and Technology at Southern Miss, noted: "Dr. Graham's selection to this prestigious National Academies' committee is further evidence of the role of The University of Southern Mississippi as a recognized international leader in marine science and innovation in restoring and maintaining the health of the Gulf of Mexico."
Located at Stennis Space Center on the Mississippi Gulf Coast, the Department of Marine Science offers degrees in marine and hydrographic science, emphasizing an interdisciplinary approach toward a working understanding of the major fields of marine science, including physical oceanography, geological oceanography, biological oceanography, marine chemistry and hydrographic science.
For more information on the department of marine science, visit http://www.usm.edu/marine.